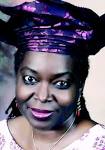 The Minister of State for the Federal Capital Territory, Oloye Olajumoke Akinjide, on Tuesday canvassed autonomy for local governments in the country, including the Federal Capital Territory.
The minister, who made this known during a meeting with the leadership of Nigeria Union of Local Government Employees, FCT Chapter, said an autonomous local government was desirable for Nigeria.
Akinjide, who oversees the six Area Councils and Satellite Towns in the FCT, said: "In the FCT, we are passionate about local government autonomy.
"The funding of local government must be robust.
"We are working assiduously to ensure that the FCT proves that local government autonomy is a desirable goal in Nigeria."
The Senate Ad-Hoc Committee on Constitutional Review had recommended autonomy for local governments in the federation, which has elicited diverse reactions from stakeholders.
She reiterated the need for the new area council chairmen to collaborate with the Administration to fast-track development in the FCT.
She said: "The FCT Administration remains committed to serve the residents and Nigerians by ensuring a balance growth and quality service delivery throughout the FCT. We are currently developing standards in the primary healthcare and education in the Area Councils.
"There is also an infrastructure and facility audit going in the area councils and satellite towns. This audit will enable us to profile infrastructural facilities and amenities available, level of utilisation, challenges, and identify service gaps in the areas of Agriculture, Education, Health, Transport Water and Sanitation."
Earlier in his address, the FCT NULGE President, Comrade Abubakar Alhassan Yakubu, lauded the FCT Administration and the FCT Area Councils Joint Account Allocation Committee over transparency in the monthly revenue allocation to the six area councils in the territory
Yakubu stated: "We wish to commend the FCT Administration for proper coordination of area council activities and ensuring no illegal deductions from statutory allocations meant for area councils unlike what obtains in some states of the Federation.
"We commend the Honourable Minister of State for FCT for ensuring that the satellite towns are clean through her proper coordination of the Satellite Towns Development Agency and also for making possible the health insurance scheme for the area councils."
He called for the inclusion of a representative of NULGE in the board of Area Council Service Commission as required by the Statute which established the Commission.
Besides, the FCT NULGE president solicited the minister's intervention in the payment of 20 per cent monetization arrears to employees in the area councils, release of the 2011/2012 promotion for employees in the area councils, and payment of employers' pension contributions.