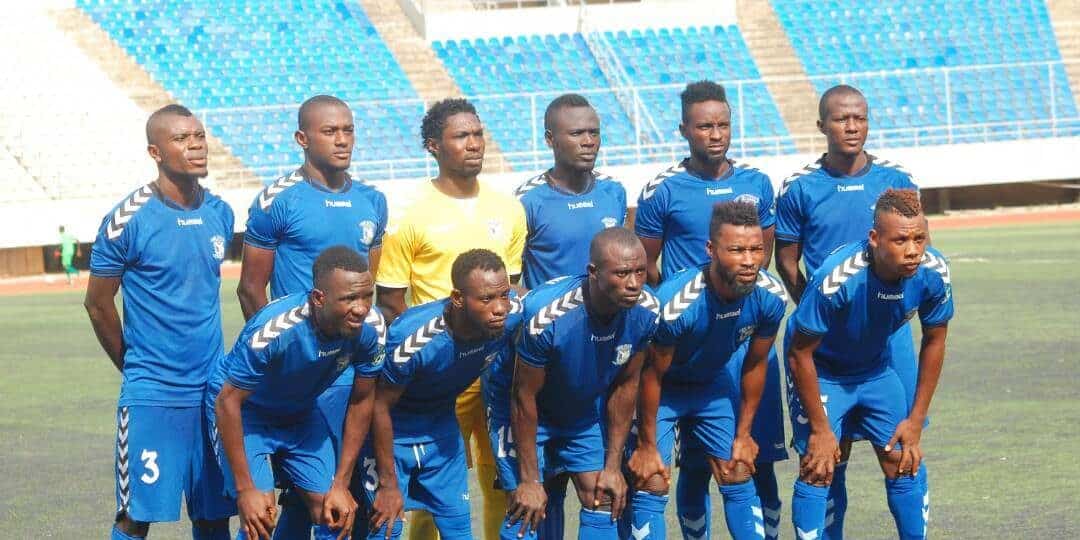 Kogi United FC has apologised for the unruly behaviour in their first round clash against Rangers International of Enugu in the Aiteo Cup on Wednesday in Lokoja.
A statement signed by the club's Chairman, Abdul Sule, strongly condemned the "shameful" behaviour of some supporters after crowd trouble erupted following a penalty awarded to Rangers.
Sule regretted the incident, just as he reiterated that Kogi United will continue to promote peace and spirit of sportsmanship.
While calling on relevant stakeholders to join hands in campaign against hooliganism in football, it added that the club would organize a sensitization programme for supporters, fans and spectators on how to forestall future occurrence of the crisis.
The statement said: "On behalf of Kogi United and the entire football families in Kogi State, we want to apologize for the incident that occurred in our last Aiteo Cup First Round match against Rangers Int'l.
"We want to state clearly that Kogi United is a peaceful club, law abiding and will continue to promote spirit of sportsmanship in all our games.
"We have a track record of discipline in our matches in Lokoja and that has made other clubs using the Confluence Stadium as their home grounds.
"It's imperative that we all work together to try and salvage what is left of our reputation.
"We accept the decision of the football ruling body and we will continue to promote peace among the football family in the state."
The Eagle Online had earlier reported that Kogi United were qualified from the next round of the oldest football competition in the country.
Kogi United were also fined N1.5 million for series of offenses, suspended from participating in the next two editions of the Cup competition and Sule was also suspended from Aiteo Cup till the end of the competition.
The club's supporters Chairman, Maikudi Kanin-Bala. was also suspended from any football related competitions for two years.