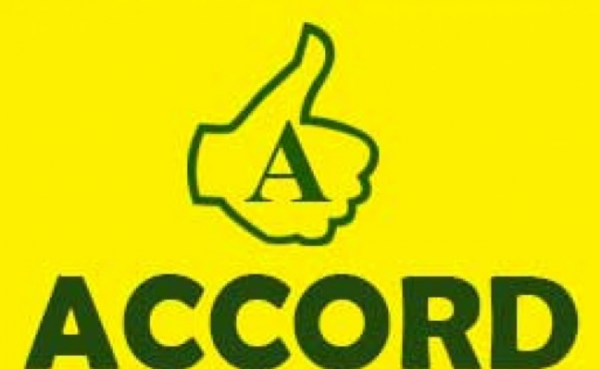 Chairman of Accord Party in Oyo state, Muda Ogunsola, has said that the party will dominate the state and others in South-West in the 2019 general elections.
Ogunsola stated this on Friday at the inauguration of the party's secretariat in Jegede, Ona-Ara Local Government Area of the state.
According to him, the party will shock the ruling All Progressives Congress by winning majority of positions in 2019.
He said the increasing number of converts joining the party indicated that it was the party to beat in the zone and the entire country in the forthcoming general polls.
He said: "Accord Party will shock the ruling party in Oyo and indeed, other southwest states in 2019."
He said the party's style of leadership when it formed government would centre on people's needs.
Ogunso;a said: "Accord government will be masses-friendly and priority will be placed on welfare of citizens through formulation and implementation of policies that will upgrade the living standard of Nigerians.
"The party will not pay lip-service in reviving the economy, improvement of agricultural sector, employment creation and provision of security of lives and properties."
He said that the party would feature credible candidates for various positions in the elections across the country.
He said: "We are going to present best candidates to run for the various seats both at the state and national levels."
On his part, National Secretary of the party, Dr Adebukola Ajaja, assured all the party's aspirants of a level-playing ground, adding that god-father syndrome had no place in the party.