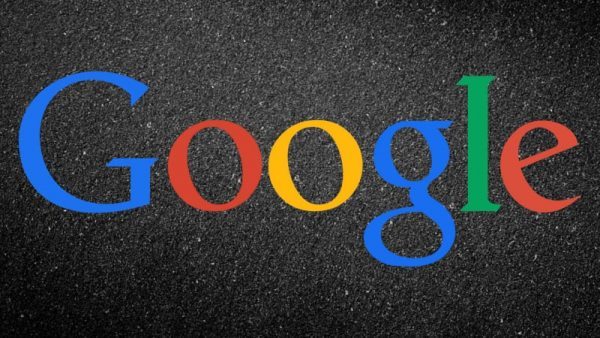 Top Google searches in Nigeria in 2017 released + full list
In addition to showcasing what people, places and things were trending around the globe this year, the 2017 Year in Search list also offers insights into what the top trending news moment for Nigerians was in the last 12 months, as well as the new music and movies that got their attention
Google on Wednesday announced the results of its 2017 Year in Search, offering a unique perspective on the year's major moments and top trends based on searches conducted in Nigeria.
In addition to showcasing what people, places and things were trending around the globe this year, the 2017 Year in Search list also offers insights into what the top trending news moment for Nigerians was in the last 12 months, as well as the new music and movies that got their attention.
The most searched person on Google's year-end list was Moji Olaiya.
The sad news of her death two months after giving birth shook the Nigerian movie industry.
Coming in second place was notorious kidnapper, Chukwudumeme Onwuamadike, popularly known as Evans.
Adesua Etomi was third on the list, likely because of the announcement of her engagement to Bankole Wellington, aka Banky W. 
The top search engine revealed that people turn to Google for answers to questions they are embarrassed to ask their friends.
This year's top "What is…" queries included President Buhari's state of health, Joint Admissions and Matriculation Board and results of the West African Examinations Council, what a female Hyena is called, what Monkeypox is and Bitcoin.
This year's most searched events and stories of interest by Nigerians include symptoms of Monkeypox, political news in other African countries, the iPhone 8 release and celebrity weddings.
Here's the full list – Year in Search 2017:
Nigeria's Most Searched People
1. Moji Olaiya
2. Evans the kidnapper
3. Adesua Etomi
4. Donald Trump
5. Mr. Eazi
6. Efe
7. Jide Tinubu
8. Olumide Bakare
9. Dammy Krane
10. Eric Arubayi
Nigeria's Most Searched Stories, Events
1. ASUU Strike
2. Moji Olaiya dead
3. Monkeypox outbreak
4. iPhone 8/iPhone X Launch
5. New president in Gambia
6. Adesua and Banky Wedding
7. Anambra Elections
8. Mayweather vs Mcgregor fight
9. Zimbabwe Coup
10. Catalonia Referendum
Nigeria's Most Asked Questions: Ok Google? Who…How…What…
1. Is Buhari dead?
2. How to check JAMB results
3. How to check WAEC results
4. What is a female Hyena called?
5. What is Monkeypox?
6. What is bitcoin?
7. What is MMM?
8. Who is Bobrisky?
9. How to check BVN
10. Where is Nnamdi Kanu now?
Nigeria's Most Searched-for Songs
1. Olamide – Wo
2. Davido – Fia
3. Davido- Fall
4. Patapaa Ft. Ras Cann – One Corner
5. Davido – If
6. Runtown – Mad over you
7. Kiss Daniel – Yeba
8. Tekno – Go
9. Mayorkun – Mama
10. Tekno Ft. Wizkid – Mama
Nigeria's Most Searched for Movies/TV Series
1. Fast and Furious 8
2. Wonder Woman
3. Game of Thrones season 7
4. Big Brother Naija 2017
5. Justice League
6. Thor Ragnarok
7. Jenifa's Diary Season 7
8. Baahubali 2: The Conclusion
9. The Wedding Party
10. Better call Saul
Nigeria's Most Searched Sports People
1. Philippe Coutinho
2. Romelu Lukaku
3. Tiémoué Bakayoko
4. Anthony Joshua
5. Ousmane Dembele
6. Floyd Mayweather
7. Nemanja Matic
8. Cheick Ismaël Tiote
9. Ivan Perisic
10. Kylian Sanmi Mbappe
Nigeria's Most Searched 'Near Me' quieres
1. Restaurants near me
2. Nail Salon near me
3. Clubs near me
4. Food near me
5. Movies near me
6. Jobs near me
To see more information about Google's Year in Search across the globe and to watch our annual video, visit http://www.google.co.ng/2017
This information is gleaned from data collated by Google based on what Nigerians have been searching for and asking Google this year.
Google processes more than 40 000 search queries every second.
This translates to more than a billion searches per day and 1.2 trillion searches per year worldwide.
Live Google search trends data is available at https://trends.google.ng/trends/hottrends#pn=p52
Google's innovative search technologies connect millions of people around the world with information every day.
Founded in 1998 by Stanford Ph.D. students Larry Page and Sergey Brin, Google today is a top web property in all major global markets.
Google's targeted advertising programme provides businesses of all sizes with measurable results, while enhancing the overall web experience for users.
Google is headquartered in Silicon Valley with offices throughout the Americas, Europe, Africa and Asia.