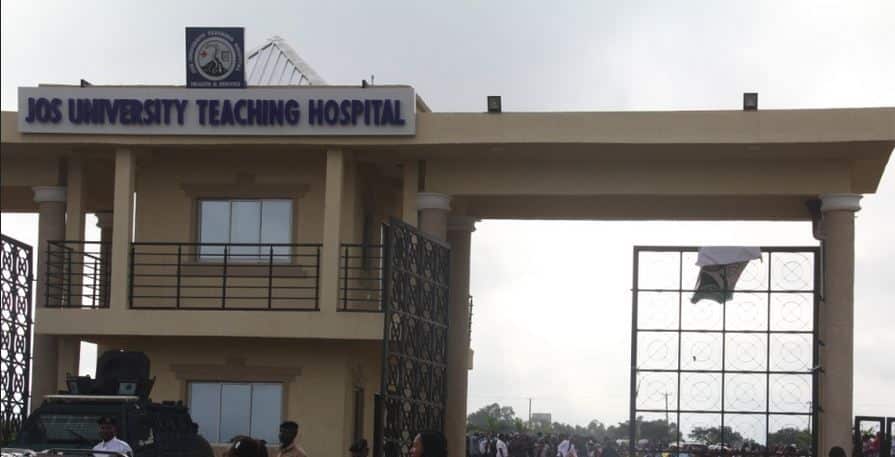 Health workers vow to continue single shift to protest nonpayment of allowance
Mustapha Kabir, the Chairman of the chapter, told the News Agency of Nigeria on Thursday in Jos that members of the union resolved to work from 7am to 3pm from Monday to Friday
The Joint Health Sector Union, Jos University Teaching Hospital Chapter says it will continue to run single shift to protest nonpayment of its members' three months shift duty allowance.
Mustapha Kabir, the Chairman of the chapter, told the News Agency of Nigeria on Thursday in Jos that members of the union resolved to work from 7am to 3pm from Monday to Friday.
Kabir said: "We will work only on morning shift and close by 3p.m; there will be no evening or night duty.
"There will be no weekend duty as well.
"This work schedule shall remain until the allowances are paid."
NAN reports that the JUTH chapter of JOHESU had on April 11 joined nurses in the hospital, who had suspended shift duty to press home their demand for three months shift duty allowance.
Kabir, however, attributed the nonpayment of the allowance to the takeover of the worker's salary payment by the Integrated Payroll and Personnel Information System in 2015, where the shift duty allowance was omitted.
Kabir said that the members of JOHESU held a meeting on Wednesday and pleaded with JUTH management to pay the workers.
He said: "We also resolved to continue running one shift until our demand is met.
"The workers have consistently urged management to source for the money and pay."
Reacting, the Chief Medical Director of JUTH, Dr. Edmund Banwat, told NAN that efforts were being made to "reason with the workers".
Banwat said: "We have been meeting with the workers. We have tried to let them know that it is not the fault of management.
"We are doing everything possible to meet their demand."
He urged the workers to reconsider their stance, saying that it would not be in the interest of the patients for them to abandon shift duty.
NAN.