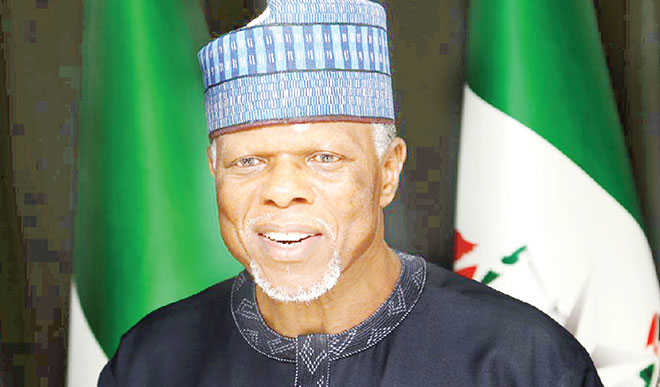 Neighbouring countries transit 90% of imported vehicles to Nigerian market – NCS
Ali said apart from being a statutory function of the NCS to implement Government's Fiscal Policies, as Nigerians, the advantages and opportunities inherent in the policy is a motivation to ensure compliance
The Comptroller-General of the Nigeria Customs Service, Colonel Hameed Ibrahim Ali (retd), has directed operatives of the Headquarters Compliance Team and Federal Operations Units to compliment the resident officers of land borders to effectively beef up security and enforce the Federal Government's policy on non importation of vehicles through the land border.
Ali said apart from being a statutory function of the NCS to implement Government's Fiscal Policies, as Nigerians, the advantages and opportunities inherent in the policy is a motivation to ensure compliance.
He said regrettably, despite Nigeria's bigger and more equipped port facilities, statistics has shown that more than 90 per cent of vehicles imported to neighbouring countries are normally on transit to Nigerian markets.
He said though duty rates chargeable for motor vehicles at both land borders and seaports remain the same, importers of these vehicles exploit the informality of land border trade, since they are not usually manifested for Nigerian ports to either smuggle through the porous border or compromise some Customs Officers and that of other agencies to shortchange the nation.
The CGC thus charged the anti-smuggling squads to ensure total blockage such that no desperate vehicle importer gets his or her to smuggle in the trapped vehicles.
He listed the merits of the policy to include the channelization of motor vehicles to sea ports will enable suppression of smuggling; creating business and job opportunities with the eventual emergence of bonded car parks for vehicles around the country, as this will also lead to the emergence of bank branches and mechanic villages around the bonded car parks, with job opportunities for Nigerians; and high volume of vehicle cargo for shippers, which will boost capacity and optimize use of facilities at our ports and car parks.
Other advantages, Ali said, are higher revenue for the three tiers of Government to discharge their responsibilities to Nigerians. facilitate the recent collaboration among NCS, FIRS, Motor License Office, Police and Bureau of Statistics; assurance of duty payment for vehicle buyers giving more confidence on the road without Customs interception; and high volume vehicle cargo can lead to Government/Port Handlers engagement that will reduce handling charges.
The NCS said it was curious Nigerians are being told that over 10,000 vehicles are already trapped 10 days into the enforcement of the policy when statistics showed vehicles properly imported through the land borders from January 2014 – December 31, 2016 was only 209,691 with N38,551,569,751.00 paid as duty.
Smuggled vehicles seized within the same period was 5,998 with duty paid value of N10,271,734,415.36.
The NCS said beyond revenue loss, allowing a system that is fraught with security implications in the country's present fragile security situation will not be a patriotic thing to do.
It thus enjoined stakeholders to see the inherent benefits of the policy and cooperate with the Nigeria Customs Service as personnel strive to implement the fiscal policy of Government.