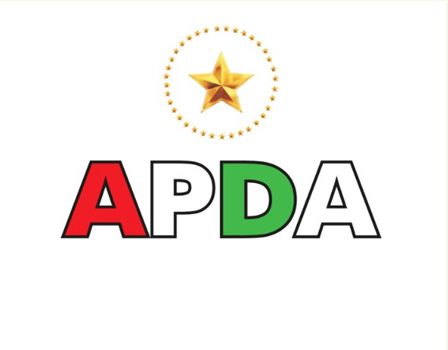 Dokpesi our media partner, not founder says APDA
The Advanced Peoples Democratic Alliance says Chief Raymond Dokpesi, Chairman of DAAR Communications, is not the founder of the party, but its media partner.
The party made the clarification in a statement issued by its National Publicity Secretary, Tosin Adeyanju, on Wednesday in Abuja.
It also dismissed claims credited to Dokpesi that the party was registered to serve as an appendage of the Peoples Democratic Party.
The statement explained that APDA's National Chairman, Malam Shitu Mohammed, approached Dokpesi to partner with his media outfit during the process leading to the registration of the party.
It added that the present National Secretariat of the party was donated by Mohammed, and challenged Dokpesi to disclose how much he spent in financing APDA.
It stated: "We challenge him to name the PDP governors and the Federal Government Agency which he claims is sponsoring APDA.
"These two clarifications would easily exonerate him or clearly show that his claims are not true, for what it is worth.''
The statement further discountenance claims by Dokpesi that APDA was a plan B for Senator Ahmed Makarfi-led group of the PDP, stressing that the PDP family had publicly disowned any link to the party.
It saud: "The Caretaker Chairman, BOT Chairman and the National Publicity Secretary of the party have several times issued statements to this effect.
"APDA is not a plan B to any political party, but welcomes any political leaning that identifies with its social democratic ideals which is hinged on returning our country back to the path of prosperity and inclusive governance.
"We wish to put it on record that the APDA family rejoices with PDP on their victory at the Supreme Court, because we felt it would deepen our democratic space.''
It added that Dokpesi's claim that he never left PDP for a "micro'' second, clear debunked any claim he would make of being the founder of APDA.