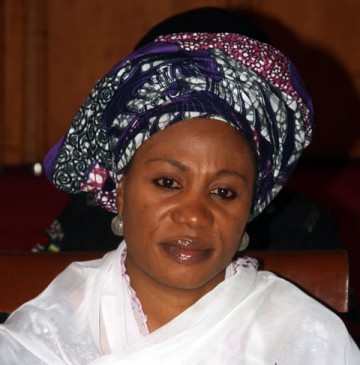 Mrs Sherifat Aregbesola, the wife of Gov. Rauf Aregbesola of Osun, on Tuesday advised residents of the state  against open defecation.
Aregbesola  gave the advice at a five-day workshop organised for health workers on the implementation of Community-Led Total Sanitation held at Ilobu in Irepodun Local Government Area.
She called for sanitation vigilance through the use of  Participatory Rural Appraisal (PRA) tools to enable  communities  realise the dangers inherent in open defecation.
The governor's wife promised to work with stakeholders  to provide public toilets and make them free for people to defecate.
Aregbesola said  good  sanitation habits would enhance quality of life and  urged people to imbibe the culture of cleanliness.
According to her, complete sanitation also demands that people should not dump solid waste indiscriminately.
"They should handle their foods in a way that will reduce waste," she further said.
Aregbesola also called for cooperation and collective efforts toward reducing child mortality as well as  enhancing maternal health and the fight against malaria.
She urged the participants to avail themselves of the opportunities provided by the workshop.