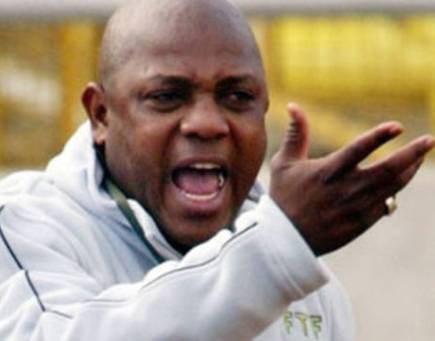 Super Eagles coach, Stephen Okechukwu Keshi has declared that he never extended any invitation to new players, especially the Uche brothers Kalu and Ikechukwu for Wednesday's game against Bafana Bafana.
The Big boss who breezed into Cape Town Tuesday morning to link up with rest of the squad, called on the media to cross check facts properly before rushing to the press or the social media.
"I have heard it myself and I just laughed because those who should know that we have no time between our last game and the match against Bafana Bafana are the same people misleading Nigerians. These players are professional footballers and there are processes for invitation, you don't just bump into them and say come and play, that is very unprofessional and I never did that," he declared.
Keshi said the game against Bafana is a very important one that the Eagles must take like a World Cup final, instead of depending on any team to make it the Nations Cup in Morocco next year. "We are the champions of Africa and we must start showing that not only against Bafana but in all our remaining games."