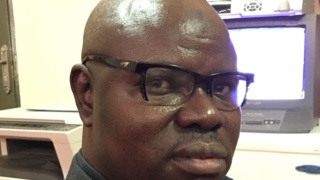 The Government of Osun State on Tuesday described as another propaganda against the Rauf Aregbesola administration the claims that some pensioners have set up a camp purposely for those calling themselves Internally Displaced Pensioners.
The government, through a statement by the Bureau of Communication and Strategy, which was signed by its Director, Semiu Okanlawon, said if indeed any camp was set up, it could not be for demand for payment of pensions.
The Bureau stated: "Our attention has been drawn to a sensational display of photograph of some persons who claim to be pensioners in Osun who have dubiously grouped themselves 'Internally Displaced Pensioners' and claimed to have set up an 'IDP' camp in the state capital, Osogbo.
"To us, this is taking the joke too far. There should be limit to campaigns of calumny and deliberate fabrications of emotive conditions all in desperation to diminish the achievements of a government.
"It was common knowledge that the State of Osun ended the Year 2016 in the most financially boisterous mood ever with the payment of four months salaries to active workers and pensions to the passive workers."
The Bureau said for the purpose of record, "pensioners on N1,000 – N20,000 collected 100 per cent pensions, those on N20,001 – N80,000 collected N75 per cent pensions and that pensioners on N80,001 and above collect 50 per cent of their pensions.
It added: "By our calculations, Osun State pensioners alone got at least, N1,539,227,442.75 out of the N14.2 billion paid to active and passive workers in the last two weeks as arrears of 4 months salaries and pensions excluding what the local government pensioners were paid for the same period."
The statement asked discerning Nigerians to see this mischief as part of the determination of some disgruntled elements and their media partner who are bent on deliberate fabrication of falsehood against this government.
The statement added: "Without celebrating the failings of other places, the Osun government today is prominent among the states that have taken payment of pensions as a priority. It is therefore pertinent to ask these people what are there grouse against Governor Rauf Aregbesola. It certainly cannot be their pensions."
It explained further that in 2015, Osun State committed a total of N5,426,720,195.68 to payment of pensions in spite of the very difficult financial stress the state found itself.
"In 2016, the state also committed a total of N3,981,312,918.78 to payment of pensions. These are facts and figures that are in public domain," it stated
The statement said less than 24 hours after the display of the photographs and the claim to have set up the camp, there are no traces of any camp at the Freedom Park, Osogbo or anywhere in the state capital.
"This, to us, confirms the fact that the mischief makers have merely orchestrated a stunt. But discerning Nigerians can see already that this is a mere propaganda," it said.
The statement added that Aregbesola has demonstrated unbeatable display of transparency in public administration.
It said: "This government has given meaning to good governance. History will definitely be there to judge with Governor Rauf Aregbesola's commitment to the good of the people."
Advert
How I Increased my Manhood Size & Stopped Premature Ejaculation That Scattered My Relationship.. Click HERE For Details.
Copyright The Eagle Online.
Permission to use quotations from this article is granted subject to appropriate credit being given to www.theeagleonline.com.ng as the source.
Follow @DEagleOnline