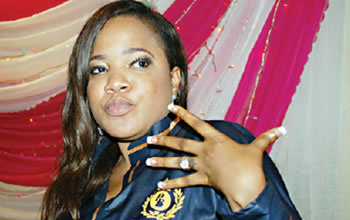 Actress Toyin Aimakhu changes name
This was revealed in a terse statement by Aimakhu's managers on Wednesday
Multiple-Award winning actress, Toyin Aimakhu, has changed her name.
This was revealed in a terse statement by Aimakhu's managers on Wednesday.
She is now to be known and addressed as Toyin Abraham.
According to the statement, the actress said the reason behind her name change "is a family decision and will like to be officially addressed as Toyin Abraham henceforth".
Abraham is said to be busy working on her new project: Alakada Reloaded.