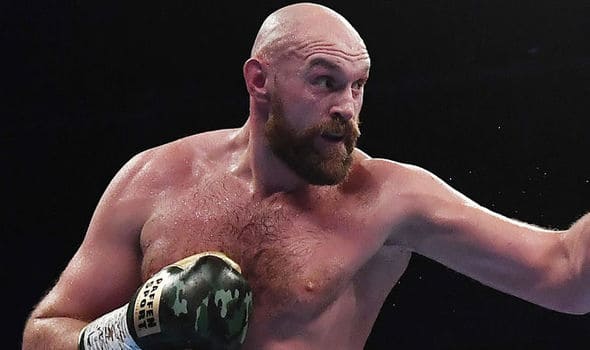 Tyson Fury has warned Deontay Wilder that he cannot "run forever" from their hotly anticipated heavyweight re-match.
Wilder retained his WBC Heavyweight belt courtesy of an entertaining tie with Fury in December and the two have been expected to fight again since.
Fury has revealed that differing broadcasting deals have delayed their plans for a re-match but has assured fans another bout is on the cards.
"Wilder can't run forever. This rematch has got to happen," Fury, 30, told ESPN.
"We were very close to a rematch," said Fury. "We had contracts, they had contracts, we were trying to agree terms.
"All of a sudden I had a massive deal from ESPN and they made me an offer I couldn't refuse. That would've been in May I believe.
"And Deontay Wilder apparently signed a three-fight deal [with Showtime] before I signed the ESPN deal.
"If the fighters are willing to fight then why should the networks get in the way?
"Fighters use that as an excuse. Anthony Joshua, he uses that a lot as an excuse. I believe if the fighters really want to fight each other they will."