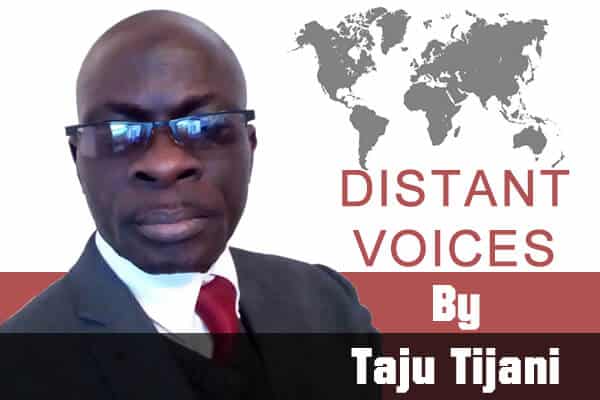 At a recent speech to mark the launch of the new Cambridge History of Ireland, Michael D. Higgins, the Irish president, spoke eloquently on the importance of knowing about the past. "A knowledge and understanding of history," he observed, "is intrinsic to our shared citizenship. To be without such knowledge is to be permanently burdened with a lack of perspective, empathy and wisdom." And, Higgins continued: "To be without historical training, the careful and necessary capability to filter and critically interpret a variety of sources, is to leave citizens desperately ill equipped to confront a world in which information is increasingly disseminated without historical perspective or even regard for the truth."
On an earlier occasion, Higgins had urged the need to see history "as essential to understanding who we are today" and as also necessary to debunk myths, challenge inaccuracies and expose deliberate amnesia or invented versions of the past. In so saying, he was in good company, for as Eric Hobsbawm once puts it, to know little of the past is "to grow up in a sort of permanent present, lacking any organic relation to the public past of the times we live in".
Hobsbawm, in turn, reiterated a point Cicero had made long ago: "To be ignorant of what occurred before you were born is to remain always a child. For what is the worth of a human life, unless it is woven into the life of our ancestors by the records of history?"
These are wise words because a knowledge of history is not only vital for an educated citizenry but also for good government. History should be an essential part of our national culture and national life. "The present," Soames Forsyte of The Forsyte Saga once observed to his daughter, Fleur, "is rooted in the past; the future in both." The above quote are not my words. I have repurpose it here to purify this piece. History as a subject was banned in Nigeria's educational curriculum but only recently reinstated by President Mohammadu Buhari after many bruising battles by valiant men and women who see the dangers of living in a nation without any sense of its own past.
We need history in Africa more than anywhere else. We live in a wicked continent full of oppressors, political impunity, corruption, killings and the reign of mad, bad and evil leaders. By documenting our stories we will someday be able to know who among our leaders deserve national exaltation and honour and who among them deserved to be dishonoured, shamed and send to jail for their past deeds. We should not only be documenting the good deeds but also the inanities of our leaders. Also, we should also be going back to prize open the yellow pages of our documented history from time to time, or else, it will be frozen and forgotten. President Muhammadu Buhari has now lay down a fantastic rule book of good governance. He did not allow 25 years of June 12 injustice to remain frozen forever. He rescued it. He unpacked it. He invoked the spirit of fair play and justice and today June 12 has joyfully returned from slumber to be a national celebration. Well done, President Buhari. I owe you one on this milestone.
However, beyond the belated justice for Chief MKO Abiola and democracy in Nigeria; beyond the Grand Commander of the Federal Republic, beyond the apology to his family, beyond the naming of many monuments after his name, we should pause a bit and do the other right things. One of those right things is the evocative call by Prof. Wole Soyinka for a hall of shame, or book of shame, in itself, a history book, that will name, shame and punish the various Esaus, Judas, unpatriotic military officers, conspirators, annulment Jihadists, Yoruba haters, anti-democrats, beneficiaries, traitors, rebels and unfriendly friends of Abiola who all prevailed on the military junta of Military President of Ibrahim Babangida to annul Nigeria's freest, fairest and nationally accepted election in our history.
There is no healing that will be more cathartic than to punish all the myopic revisionists who changed the destiny of Nigeria and subverted the will of the people with such bestial impunity. None of them were mindful that a day of reckoning may soon catch up with them. Nigeria needs to travel this road from now on. The sure fastener of Western democracy is the purity of their justice system and the ability of their laws to operate retrospectively. June 12 shamed Nigeria. On June 12, 1993, democracy was castrated, gang-raped and its tenets was defiled through mass coercion, brutal killings and Babangida's monopoly on the means of violence.
June 12 dis-configured our democracy. Hundreds of ordinary Nigerians paid the supreme sacrifice. Abiola's thriving business empire collapsed. Other innocent Nigerians were made compulsory collateral due to the infamous assassination of Abiola. Closure of the sore of June 12 infamy is still a distant dream. For that to happen, Babangida, the cruel architect of the daylight election robbery, General Abdulsalami Abubakar, the man who was at the helm when Abiola died under his watch, then Chief Olusegun Obasanjo, the shameless, selfish and unrepentant beneficiary of June 12 and other living actors of that democratic heist must be named and entered into our hall of shame. They must be forced to pay restitution, persecuted and sent to jail. Those who fail to learn from history will eventually become its casualty. June 12 grand gesture of recognition and the belated bestowal of GCFR will remain mere gesture until we recognise that gesture without content is not good enough. June 12 was not just a mere avoidable trajectory, it was also a monumental one. The annulment was symptomatic of the kind of barbaric military dictatorship of both Babangida, Abacha and Abdulsalami lawless junta. Where there is a tragedy, the world must demand for the villain!
The 25 years of deafening silence on General Abubakar's complicity in the death of Chief Abiola should be interrogated. This man is no saint. Was he the silent assassin who threw Abiola down the cliff to his death? He must be questioned and made to give a clear and unequivocal articulation of who really struck the death blow on MKO? How did he die? Who made the decision? Why was the decision to waste him and his mandate ever made? Who are the principal actors? Who are the supporting cast in this ghoulish play of the brutality of death? It was popularly alleged that Chief MKO Abiola was brutalised to death. We must, as a nation, slip deeper into all these lines of whodunit for us to have any semblance of closure.
. Tijani writes from tajutijani@hotmail.com.