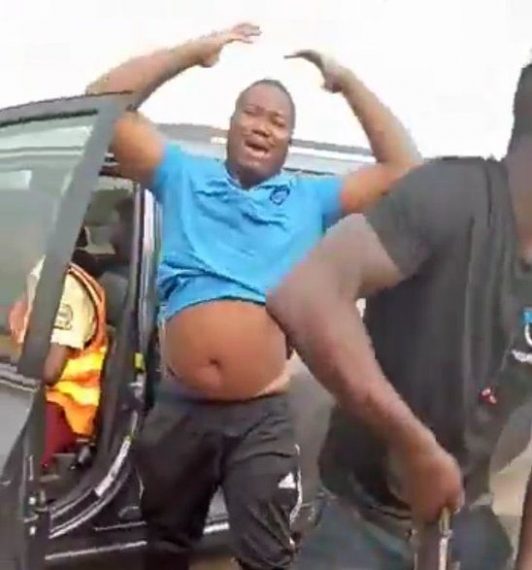 The driver of a Toyota Highlander, Sunday Okodo, is in police net for knocking off a bridge in Lagos a Police Inspector, David Zapania, who was part of a team trying to arrest him for a traffic offence.
The incident, which saw the Police Inspector pushed into a canal, occurred on Wednesday at about 5:30pm on International Airport Road.
According to available information, Zapania was part of an enforcement team of the Lagos State Traffic Management Authority backed by armed policemen.
He, however, survived the push with injury, according to the spokesman of the Lagos State Police Command, Muyiwa Adejobi.
From the video of the incident, ostensibly filmed by the LASTMA enforcement team, Zapania survived as he was seen trying to find his way out of the water beneath.
The Police Inspector was rescued and rushed to the Lagos State Emergency and Trauma Centre, where he was attended to and discharged, but sustained fracture on his left hand.
Okodo, who was driving against the traffic along International Airport Road when he was flagged by the enforcement team, has been arrested and his vehicle impounded.
According to Adejobi, the driver will be arraigned on Thursday (today) before a mobile court at Oshodi.
The Commissioner, Lagos State Police Command, Hakeem Odumosu, has sympathised with the policeman and restated his zero tolerance for gross violation of traffic laws and regulations in the state.