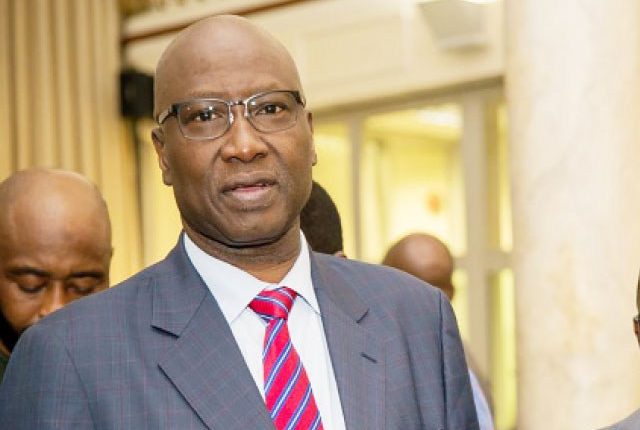 SGF praises Almakura for sustaining peace in Nasarawa
Secretary to the Government of the Federation, Boss Mustapha, has praised Governor Tanko Almakura of Nasarawa State for ensuring sustained peace in his state.
Mustapha gave the commendation when he received the governor in his office in Abuja on Tuesday.
The SGF, who described the governor as his close associate, stated that Nasarawa State is enjoying relative peace with Almakura as governor despite its multi-religious and multi-ethnic nature.
Mustapha said: "Let me congratulate you for doing a tremendous job in Nasarawa state.
"There has been a remarkable difference in the couple of years that you have been governor of the state.
"Your work is a demonstration of the stuff you are made of, coming with a business background and having done so well in the corporate world.
"I commend you also for the infrastructural development going on in the state, particularly the opening up of roads and the construction of a cargo airport for the transportation of goods."
The SGF said that if Nasarawa had remained undeveloped, Abuja would have been adversely affected.
According to him, a significant number of the population working and doing business in Abuja is residing in Nasarawa because of the state's proximity.
Mustapha said that the office of SGF was strategic to the achievement of the desired change being championed by the President Muhammadu Buhari administration.
He expressed appreciation to Almakura for the visit.
Earlier, Almakura had congratulated the SGF on his recent appointment, saying that it was timely and well-deserved.
He said: "I came to officially congratulate the SGF on his well-deserved appointment.
"The appointment was not surprising to most of us who have had dealings with him over decades given his pedigree and disposition towards the unity of this country.
"In 1989, Mustapha discharged his responsibility to this country credibly by being one of those who fashioned the constitution of the Federal Republic of Nigeria.
"I am so happy that people who have worked so hard for this country are being rewarded and considered for appointments that will add value to this country."
Almakura stated that he has a lot of confidence in Mustapha, describing him as a patriotic citizen that will discharge his responsibilities to the country creditably.
He prayed the Almighty God to continue to guide and direct the affairs of the SGF.