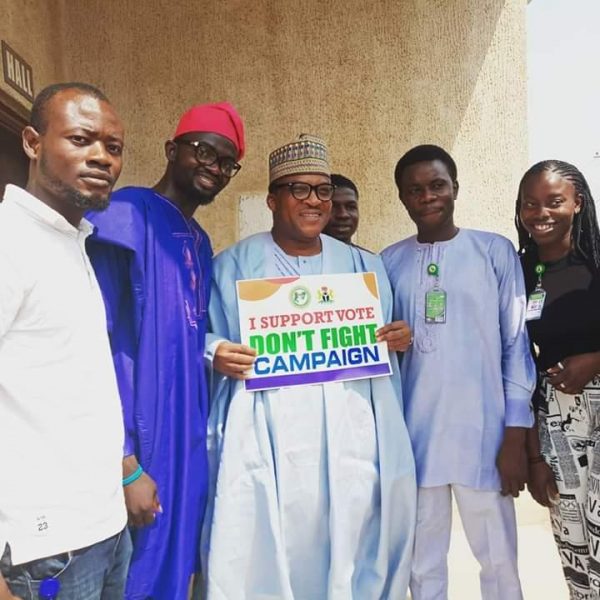 Accord Party in Kwara State said the lack of access to potable and clean water for majority of the people of the state is the major reason the party and its gubernatorial candidate, Prince Ayorinde Adedoyin, are repairing bad boreholes across the state and installing new ones.
The State Chairman of the party, Alhaji Saka Saliu, made the disclosure in Ilorin at Adedoyin's Campaign Office during a stakeholder's meeting.
Saliu said: "Most of the sicknesses and diseases our people are suffering from are caused by poor hygiene and lack of access to clean water. We have the government in Kwara, both past and present that pays lip service to the welfare of the people. As at today, we have repaired and installed over 180 boreholes across the 16 Local Government Areas to alleviate the sufferings of our people.
"We are a caring party and our message to Kwarans is to reject both the APC and PDP in the coming election and vote for our party and Prince Adedoyin who is working through his campaign to uplift the living standard of our people. Apart from restoring water to the communities, he is also providing medical supplies to hospitals and clinics that the government has abandoned."
Speaking in the same vein, Adedoyin decried the poor living condition of the people.
He said: "Kwarans are suffering in the midst of plenty. It should not be so if we have serious people with real developmental agenda running the state. We got to some government hospitals no drugs, no basic medical equipments, no beds and sadly some of them are not even staffed.
"How do you have productive citizens when they don't have access to good healthcare and people have to depend on alternatives especially those in rural areas? Even those in urban areas rely on self-medication because they can't afford private hospitals.
"We are determined to change the fortunes of our people and making life meaningful to them. That is why we are going round every ward in Kwara and communities with our message of how we will rebuild Kwara. Our people should trust us to work for them, because we believe we are the solution to Kwara's problem."