Forex trading has been termed one of the largest markets in the world today leaving many wondering what is Forex? Here we answer the question.
What Is Forex?
Forex is the global platform for foreign exchange and basically, this term means changing money from one currency to the other (FOReign EXchange). Forex has grown and now it has turned into one of the lucrative markets with the emergence of traders who invest millions in Forex trading. Brokers are connecting trading between sellers and buyers and make it simple and straightforward. Some operate online such as ForexTime broker which today provides the best conditions for online trading.
History of Forex
Forex history is very interesting as it began in the Middle Ages when the exchange was mostly between gold and silver which was the main mode of payment. In 1875, the Gold Standard Monetary System came into being, marking an important milestone in currency exchange.
In 1947 when the exchange of the US Dollar against Gold was introduced. This was after the Bretton Woods System agreement between western governments after they experienced economic destabilization at the end of World War II. All other currencies' values were gauged against the USD. This was aimed to bring some stability to economies and it did. The now stable economies started to grow and the rate of growth was quite high and rules of currency exchange evolved with the economies until the initial system was rendered obsolete.
This led to the dissolution of the agreement in 1971 and a new currency valuation system that has grown into the modern currency exchange took over. This was also the start of a market that 30 years later trades up to $1.5 trillion.
Forex trading started with a few western countries but has spread to many more countries including African countries such as Egypt, Nigeria, Kenya, South Africa among others. It has contributed a lot to the growth of economies and is a great investment opportunity.
How It Works
Forex is simply the selling of one currency and buying another. It is done for various purposes such as to make payments in a business transaction. It also takes place when individuals are traveling from one country to another. It is also done for trading as an investment opportunity. Important concepts to note on Forex are:
Exchange rate. This is the value attached to currency concerning how it sells against other currencies. It is determined by foreign exchange markets and the state of the economy of that currency home country.
Currency pairs. This term is given to a quotation of two currencies for trading. For example, EUR/USD (euro/US dollar), USD/JPY (US dollar/ Japanese yen), GBP/USD (British pound/US dollar). These are used in Forex trading where traders and market makers trade in these pairs.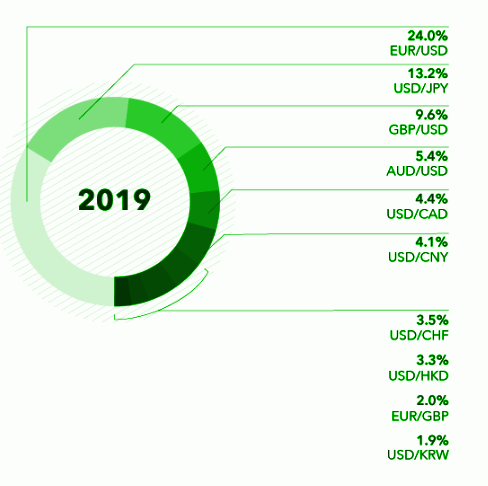 Currency pairs have a buying price and a selling price. The spread is the difference in the value of the two prices. This is what is used in trading as traders speculate the change in the value of one currency concerning the other and either buy or sell. If the value changes as predicted, they make a profit and if the change in value is contrary to what they predicted, they make a loss.
What Makes It Attractive?
Investors will want to know, why invest finance in Forex and not in stocks or cryptocurrency? There are many reasons why Forex trading is attractive to traders and below we mention but a few:
There is always a chance to earn: the trading currencies are a pair so when one is depreciating the other is appreciating.
Brokers are on your side: in Forex, brokers are trading on your behalf against other market participants. This means your broker wants you to earn thus offer the best service to increase your returns.
Easy access: traders can conduct Forex trading 24/5 from anywhere in the world thus more chances of making profits.
Minimal trading capital: one can start with as low as $100.
Forex will still take place even when no one is trading for profits as people will still need to change currencies for travel and business transactions. This makes Forex trading markets one of the most sustainable investment options.