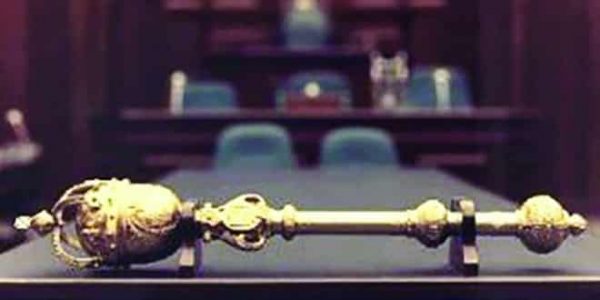 The Edo State House of Assembly on Monday dissolved the Board of the Edo State Oil and Gas Producing Area Development Commission over alleged gross misconduct.
The dissolution was sequel to a letter signed by Governor Godwin Obaseki, which was sent to the House requesting it to dissolve the EDSOGPADEC Board.
The Majority Leader, Roland Asoro (APC Orhiomwon-South), who led the debate for the dissolution of the board, said it was long overdue.
Asoro said: "The Board members have failed in their responsibilities to the people in the oil producing communities.
"The Board has not deemed it fit to submit the commission's financial report to the House since they were constituted."
Nosayaba Okunbor (APC Orhiomwon-East), who also supported the dissolution of the Board, said: "The board was supposed to compensate the oil producing communities, but nothing has been received since the board was constituted."
Chris Okaeben and Crosby Eribo (APC Oredo-West and Egor), however, appealed to the House to handle the issue with caution to avoid making mistakes.
The Speaker, Kabiru Adjoto, however, put the matter to a voice vote and members overwhelmingly voted in support of the Board's dissolution.
The speaker, thereafter, dissolved the board and directed that all government property in the possession of members be returned to the most senior person in the commission on or before 10am on Thursday.
Adjoto also directed that copies of the House resolution be sent to the Governor, the Commissioner of Police and other relevant agencies.
The just-dissolved EDSOGPADEC Board was constituted in February 2012 and was reconstituted for another four-year tenure in February 2015.