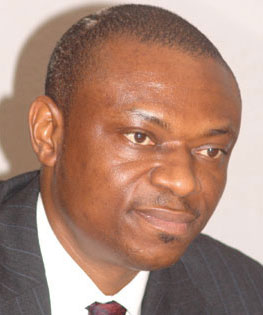 An Ikeja, Lagos State High Court on Tuesday fixed January 29 for ruling on the application by a former Managing Director of Bank PHB, Francis Atuche, to quash the N4.2 billion theft charge preferred against him.
Justice Adeniyi Onigbanjo announced the date after hearing arguments from both the counsels of the Atuche and the Economic and Financial Crimes Commission on whether or not the charge should be dismissed.
Atuche is being prosecuted alongside a former director of the bank, Funmi Ademosun.
The EFCC had arraigned the duo for allegedly stealing the money belonging to Caverton Helicopters Limited in September 2007 through what it called unauthorised sale of its shares.
Atuche, in the application dated December 6, asked the court to dismiss the charge, citing lack of jurisdiction.
The application was premised on a judgment delivered by the Court of Appeal, Lagos Division on November` 21, which struck out a theft charge preferred against a former Managing Director of Finbank Plc, Okey Nwosu, and some others.
The Court of Appeal held in Nwosu's case that the Lagos High Court lacked the jurisdiction to entertain the charge because it emanated from capital market transactions.
The appellate court held that such a capital market-based case should be handled by a Federal High Court.
Atuche's counsel, Chief Anthony Idigbe (SAN), on Tuesday argued that Atuche's case was similar to Nwosu's.
Idigbe said the charge before the court was based on an alleged unauthorised sale of shares belonging to Caverton Helicopters by the accused.
According to him, the decision of the appellate court clearly showed that the state high court lacked jurisdiction to entertain such matters.
EFCC's counsel, Kemi Pinheiro (SAN), however, argued that the application should be struck out, describing it as an abuse of court processes.
Pinheiro said that the Court of Appeal's decision in Nwosu's case was inapplicable to Atuche's case.
Justice Lateefat Okunnu of an Ikeja High Court had on Monday dismissed a similar application filed by Atuche, seeking to quash another N25.7 billion theft charge.
Okunnu, in her ruling, held that Atuche should wait for the outcome of his pending appeal against the court's jurisdiction to entertain the charge at the Court of Appeal.