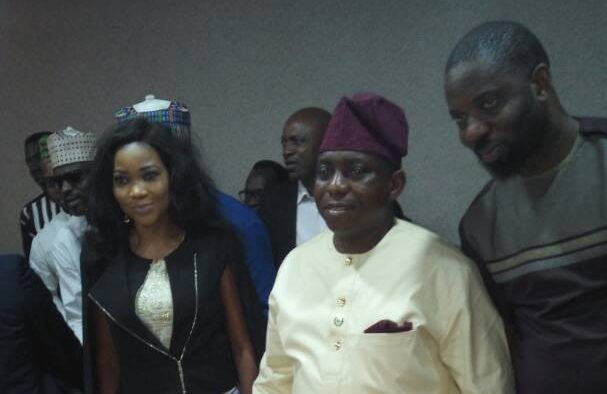 In commemoration of the 2018 International Women's Day, the Producer of critically acclaimed romantic comedy, Wetin Women Want, Seun Oloketuyi, on Thursday screened the movie at the Ogun State House Of Assembly.
The date also coincided with the birthday date of the Speaker of the Ogun State House of Assembly, Hon. Saraj Adekanbi.
Hence, the occasion turned out a treat for the birthday boy.
In his reaction after the screening of the movie, Adekanbi lauded the creative ingenuity that was put into making the hilarious and highly educative movie.
He went on to describe WWW as a directory that anyone navigating the murky waters of marriage should have first before embarking.
Present at the screening were members of the Ogun House of Assembly.
Oloketuyi was flanked by ace comedian Gbenga Adeyinka the first, Jumoke Odetola and Lara Kowoti.