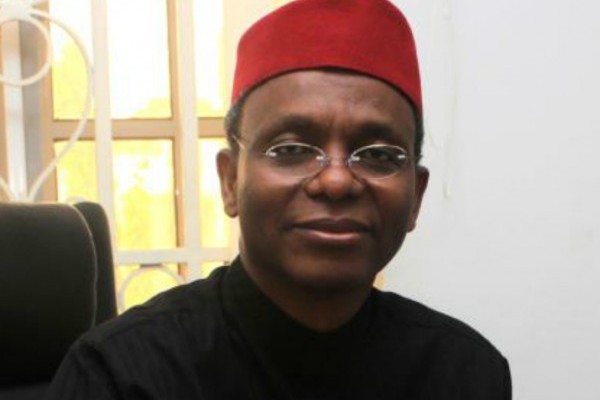 The Chairman, Nigeria Union of Teachers, Kaduna state wing, Ibrahim Sirajo, has urged teachers in the state to commit themselves to their duties so as to justify the huge investments being made in the sector by the government.
Sirajo made the call during at an event organised by the union to mark the 2019 World Teacher Day, with the theme 'Young Teachers: The future of the profession', held on Saturday in Kaduna.
According to him, the state government has been making efforts to upgrade schools facilities to enhance teaching and learning, as such teachers must also put extra efforts to impart qualitative education to students.
The NUT chairman, however, called on Governor Nasiru El-Rufai to pay the new teachers he recruited.
He said: "We are thanking the Kaduna state government for being the first to implement the N30,000 minimum wage, part of us, the secondary school teachers, have started enjoying the increase already.
"We are also being assured that the primary school teachers would also be payed any moment from now, we appreciate the government.
"The teachers have being giving in their best in the state to give qualitative education.
"As NUT, it's not only about the welfare of teachers but also for the development of education in the state.
"We call on our teachers to be good ambassadors and we call on the Kaduna state government to pay the salaries of the teachers they employed in the state."
The Executive Chairman, State Universal Basic Education Board, Malam Abdullahi Sani, who was represented by Aminu Ibrahim, Deputy Director Social Mobilization, said the Day was set aside globally to bring teachers together and share experiences with a view to move the education sector forward.
"The governor has made a promise to everybody in the state, particularly the young ones, to make sure they have access to better and quality education.
"In view of that, we are calling on the teachers to reciprocate the gesture by being diligent and committed in discharging their duties and responsibilities.
"The teachers should do more in the areas of research in order to impact more on our young ones, they should be very incisive and analytical," Sani said.
In his message, Governor El-Rufai said that teachers in Kaduna state have contributed a lot to the development of education.
He noted that as a result of the transformation in the education sector, a teacher from the state had received a national award for being the third best teacher in the country.
"The Kaduna state government is doing its very best to settle the arrears and backlogs of the teachers in the state.
"Even the primary school teacher would be paid the N30,000 minimum wage to also motivate them in carrying out their duties", El-Rufai said.