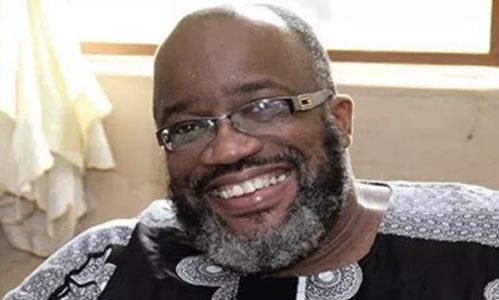 Why I joined APC – Ojukwu
Ojukwu stated this on Wednesday in Abuja after he was formally welcomed into the APC by its National Chairman, Chief John Odigie-Oyegun.
Emeka Ojukwu Jr, the son of late Chukwuemeka Odumegwu Ojukwu, has said he joined the All Progressives Congress to ensure that the South-East occupied its rightful place in the national governance.
Ojukwu stated this on Wednesday in Abuja after he was formally welcomed into the APC by its National Chairman, Chief John Odigie-Oyegun.
He said his decision to join the APC was also driven by the belief that the South East region should be in the country`s political decision making process.
Ojukwu had earlier made his declaration to join the party in Awka, Anambra State at a rally for Tony Nwoye, the APC's candidate for the just concluded Anambra State governorship election.
He said: "I decided to lead by example. I have been talking about this for a while and I decided it was time to take the step forward.
"It is a challenge, there are some people that will not be happy about that, but you have to be bold, take a step, and let people understand where you are coming from.
"People have to understand why you are doing what you are doing, APC have been seen in our part of the country as the 'other'.
"And I believe we are now showing that the APC is a party that can contend equally with any other party in the South-East and do just as well."
Ojukwu added that his defection to the APC was a pointer that "Igbos" was part of the party.
Speaking about his father and the All Progressives Grand Alliance, he said; "we shouldn't take our history and our past to be shackles that hold us in one place".
According to him, history should be a stepping stone and building block for moving towards the future.
He noted that when his father came back from exile, he had the option to join an ethnic-based party but opted to move to the centre for a reason.
Ojukwu explained: "You need to be at the table where decisions are being made, if you are not there, you will always get the short end of the stick; you will be marginalised.
"That is the message I want to help to propagate, this is a much bigger party than the one I came from. So I put myself at your service to help us achieve our dreams.
"For me, anyway that I can help to push this message forward, I am ready."
Odigie-Oyegun, while receiving Ojukwu, said his entry to the party would be a major asset in its ongoing drive to mainstream the South-East into national governance and political decision making process.
Odigie-Oyegun said: "I thank you for choosing the APC, a family that is practical in its political orientation."
He said despite losing the recent Anambra governorship election, the APC`s performance clearly showed that progress was being made in terms of its appeal and inroads in the South-East.
According to him, the APC has made a lot of gains in spite of not winning the just Anambra election.
He said the party was not resting on this, adding that it had set up a team to study the elections and resolve all challenges that obstructed its victory.
He said: "I truly welcome you, there is no question at all that your name is an asset, what you stand for is an asset.
"We hope that in the next few months you will be much more closely integrated within the party structure at national level and in the South-East."
Odigie-Oyegun added that for people to join the APC at this time was a clear indication that they understood what was going.
He further added that it also showed that people were ready to put their names, reputation, energies and resources behind the party`s effort to rebuild the country and be part of the process of change.
He added: "This is a struggle that we must win, the nation cannot afford to lose, because greatness beckons and unless we get our act right, we are not going to get there."