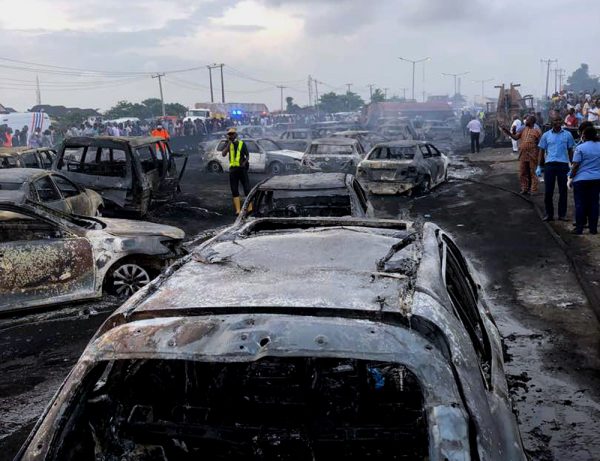 A new unverified video has emerged on the social media of the minutes before the petrol-laden tanker that crashed on the Michael Otedola Bridge in Lagos State on the Lagos-Ibadan Expressway, leading to the death of nine persons and burning of 54 vehicles.
The video, shot by a male voice in a car driving behind the tanker, showed the truck boys attempting to stop the vehicle that had lost its brake.
The male voice was heard shouting before the accident in the minutes preceding it on Thursday: "Hey, my God.
"Funmi, Funmi, hold on, an accident will happen o."
The male voice began the conversation with the said Funmi before sighting the tanker, which was rolling back.
At the point of the crash, which was not captured on the video, car horns started blaring, with urgency for movement.
https://theeagleonline.com.ng/another-occurs-accident-on-otedola-bridge-many-injured/