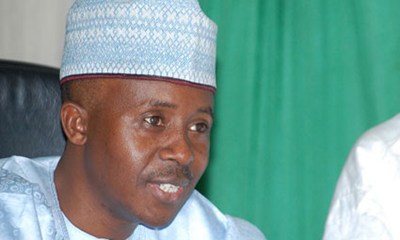 Update 1: House seats on Lawan's $620,000 scandal
The Minority Whip, Hon. Samson Osagie: "The Nigerian people must know that if any member of the House of Reps is accused of any undoing, it is not the entire House that committed that offence.
"The House must allow the rule of law to play out in the controversy rocking the ad hoc committee."
House gives rising ovation to the Speaker, Hon. Aminu Tambuwal, in recognition of his leadership.
They thus moved a motion of a vote of confidence on Tambuwal, which is an amendment to the original motion.
"The House passes the motion of vote of confidence on Tambuwal.