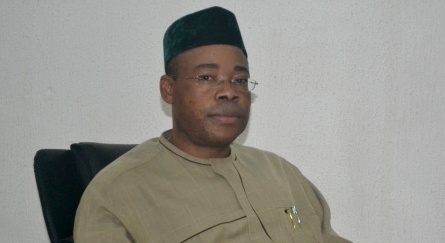 Worried about the over 71,000 unclaimed Permanent Voter Cards, PVCs, belonging to the State, the Ebonyi State Government has directed all political stakeholders to return to their wards and communities to ensure that all hitherto unclaime ones are delivered to their owners.
The Commissioner for Information and Orientation, Senator Emmanuel Onwe, disclosed this to journalists on Friday in Abakaliki as part of the outcome of the State Executive Council meeting.
According to him, the directive was very important and borne out of the concern of the Governor, David Umahi, for the good of the State beyond political and partisan considerations.
Onwe said: "The Council resolved that each Stakeholder, not just those within this chambers, should return to their respective wards and communities and first and foremost seek to understand the number of PVCs that are still outstanding and uncollected and must do everything within their powers to ensure that those PVCs are collected by the voters.
"This is a non-political, non-partisan engagement; very important for the sake of the State and not about PDP (Peoples democratic Party), APC (All Progressives Congress) or any other political party."
The Information boss further disclosed that Governor Umahi, during the meeting, recalled the Commissioner for Solid Minerals, Engr. Francis Orji.
With the development, Orji, who was suspended about three months ago for what was described as abuse of public office, was expected to resume official duties immediately.
Senator Onwe also explained that the former Commissioner for Agriculture, Chief Moses Ogodo Ali, who was misconstrued by the public as having been sacked about five months ago was only suspended.
He disclosed the resolution of the Council at the meeting to lift the suspension order to enable the former Commissioner rejoin the executive team.
Onwe, however, noted that the Governor has directed that the erstwhile Commissioner should present himself afresh to the State House of assembly for screening as a means of redeeming the injuries which may have been inflicted on his personality and image by the long rumoured sack.