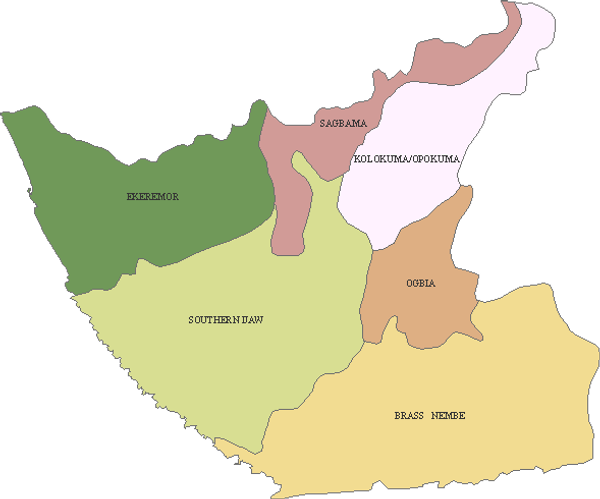 Two die in rival gangs clash in Bayelsa
Residents of Ondewari, a coastal settlement in Southern Ijaw Local Government Area of Bayelsa State have fled the area following clashes between rival gangs in which two persons were reported dead.
NAN learnt that most of the residents observed the New Year in the bushes were they are hiding.
A resident and renowned environmentalist, Alagoa Morris, told the News Agency of Nigeria that the community has been deserted since the crisis commenced on December 30, 2017.
According to him, two persons were killed last July in similar clashes.
Morris urged relevant security agencies to intervene and restore peace to the community.
He said: "Our pain is that this crisis was avoidable; the community leadership had cried out to state government and drew the attention of the security agencies to the raging issues bordering on pipeline surveillance jobs at oilfields in the area but nothing happened.
"The situation would have been nipped in the bud, but here we are, four youths have been lost to the oil industry induced conflict that has left the community in a mourning mood."
According to Morris, efforts are on at the community level to resolve the crisis.
Chief Peresho Erefawari, the Acting Paramount Ruler of the community, decried the frequent clashes by armed gangs in the area and urged the state government to halt the bloodshed.
Erefawari said: "The clash was caused by protest by some youths in the community who are aggrieved over their exclusion in the petroleum pipeline protection jobs in the area.
"We have tried in vain to broker truce so that peace will prevail but to no avail."
NAN.