The Nigeria Customs Service, Apapa Area Command has arrested two suspects with 10 cartons of stolen tramadol conveyed in an ambulance at Apapa ports in Lagos State.
Comptroller Muhammed Abba-Kura, the Customs Area Controller, Apapa Custom Command, made this disclosure on Wednesday in Lagos during a news briefing on the arrest.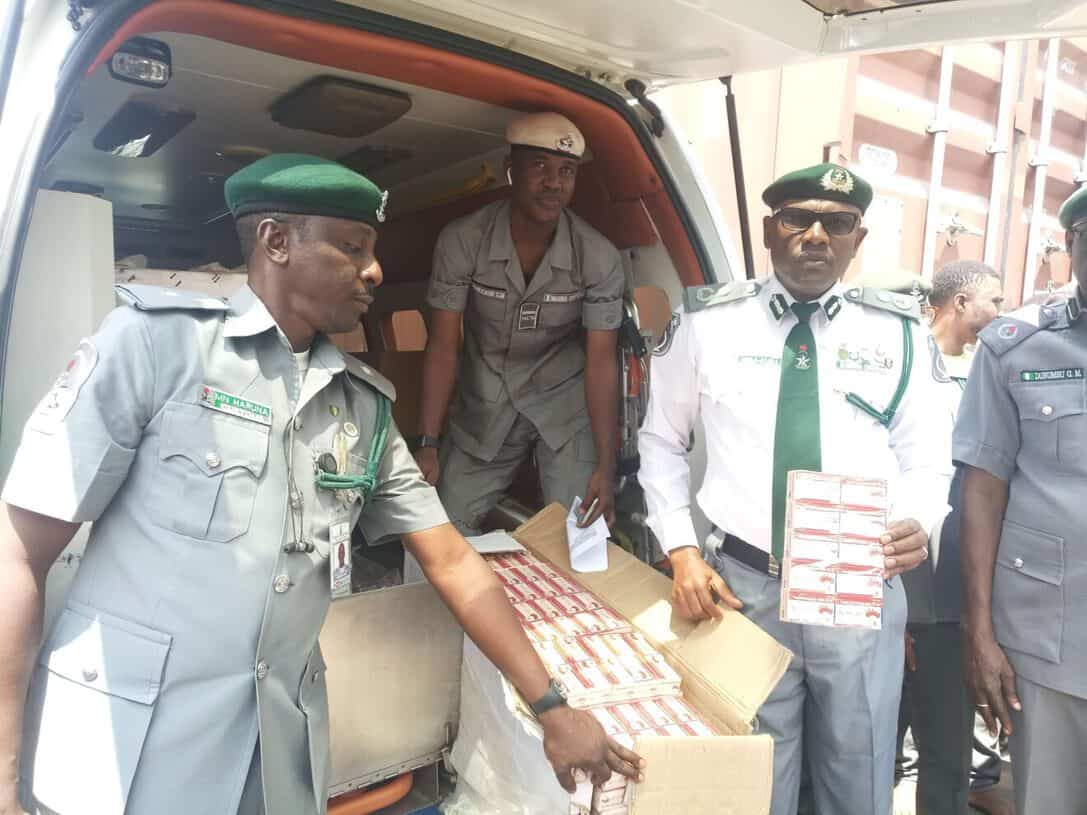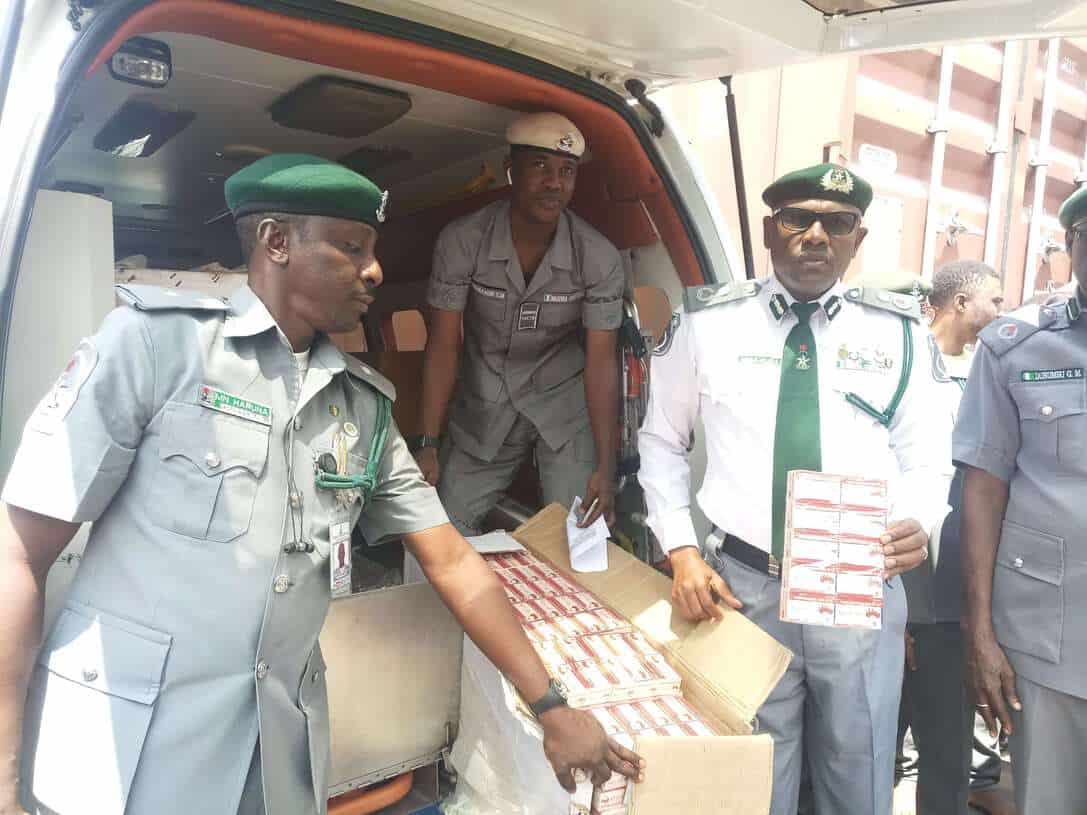 According to Abba-Kura, the command was able to intercept the ambulance during a routine surveillance by the officers of the command on July 12 at about 11pm.
He said 10 cartoons of 225mg tramadol worth N2.81 million were concealed in an ambulance.
He said: "Some of our officers intercepted an ambulance (Hyundai) with registration number LND 605 XW suspected to be laden with offensive articles.
"Upon examination, the ambulance, which has two occupants, was intercepted and concealed in the ambulance was 10 cartons of 225mg of tramadol drugs.
"Investigation revealed that the stolen cartons of tramadol were pilfered from an undeclared container at the A terminal and physical examination further revealed that 211 cartoons of the drugs were missing from the container.
"We also discovered a total of 572 cartons of tramadol inside the suspected container with seal number 1155214."
According to Abba-Kura, the duty paid value of the stolen drugs stands at N59.3 million.
The controller expressed displeasure toward these economic saboteurs and their unpatriotic attitude despite efforts by the Nigeria Customs Service to rid the nation of illicit drugs.
He said: "It is regrettable to state here that while the Nigeria Customs Service is working round the clock to free this country of illicit goods, some recalcitrant and unpatriotic citizens are not relenting in their desperate urge to sabotage our efforts.
"Ordinarily nobody would suspect that such act can be committed by supposed stakeholders that ought to be collaborating with the service to rid the nation of these harmful drugs.
"The Command's strategy of 24 hours surveillance in and around the port has continued to yield desired results."
Abba-Kura said that preliminary investigation was ongoing as the command was currently working hard to ascertain the level of the offence.
He said the command had also generated N20 billion in the last 12 working days between July 1 and 15.
Abba-Kura said investigations were ongoing to further uncover those behind the deal, adding that customs was not after revenue alone but also to protect the health of the nation.
The News Agency of Nigeria reports that the driver of the ambulance said the owner of the goods, now at large, gave him N2,000 to assist him convey the goods to the ports gate.
NAN also reports that the second suspect, who claimed to be a stevedore worker at the port, said he was offered N50,000 to drive a container containing a soap inside the ambulance.
The suspect said he did not know that it contained tramadol.
NAN reports that the ambulance belongs to Medbury Medical Services.