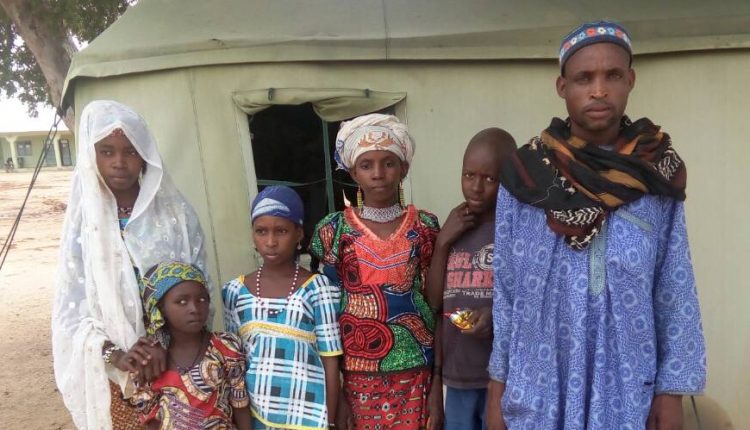 Troops rescue six abducted persons from Boko Haram
The rescue of the abducted persons was based on a report from some herdsmen that some suspected Boko Haram terrorists had abducted six persons from their village
Troops of the Defence Company, 27 Brigade of the Nigerian Army on Operation LAFIYA DOLE, deployed at Kamuya, Yobe State on Friday rescued six persons abducted by Boko Haram terrorists.
The rescue of the abducted persons was based on a report from some herdsmen that some suspected Boko Haram terrorists had abducted six persons from their village.
The troops, in conjunction with local vigilante familiar with the area, trailed the terrorists up to Mangari village, which is about 20km away Kamuya, where they exchanged fire with them, killing two of the terrorists and rescuing the abducted persons.
The troops also recovered two AK-47 rifles.
The rescued persons, according to a statement by the spokesman of the Nigerian Army, Brigadier General Sani Kukasheka Usman, have been reunited with their families.