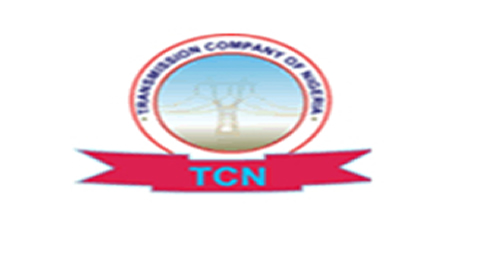 The Transmission Company of Nigeria on Thursday said it transmitted 30,936 megawatts within 11 days in September.
The daily statistics of TCN's operations obtained by the News Agency of Nigeria from Nigerian Electricity System Operator, a section of the TCN, indicated that 30,936mw was generated from September 2 to September 12.
The News Agency of Nigeria reports that the daily power generated within the period was in tranches of 3,101mw, 2, 987.93mw, 2, 982.69mw, 3, 204.8mw and 2, 915.9mw.
Others are: 2, 944.4mw, 3, 050mw, 2, 943.5mw, 2, 943.1mw, 3, 017.2mw, and 3, 570.6 respectively, all transmitted to 11 distribution companies.
NAN also reports that while TCN transmitted 99, 781.9mw in August, its national peak demand forecast stood at 19,100.00mw, with installed capacity of 11, 165.40mw and that 7, 139.60mw was the available capacity.
It added that the current transmission capacity stood at 7, 000 mw with network operational capacity of 5,500.00mw.
According to TCN, the peak generation ever attained in the country is 5, 222.3mw, while the maximum energy ever attained stands at 109, 372.01mw.
However, an expert in the Nigeria's power sector, Simon Oderinde, has charged Discos to be effective in every responsibility bestowed on them for the power sector to thrive.
Oderinde, the Managing Partner, Pacific Solar Technologies Ltd, told NAN that the power sector value chain was financed by bill settlement from consumers while the Discos interfaced with the consumers.
For efficiency in the sector, he listed metering, tariff and decayed infrastructure as three issues that must be addressed by stakeholders in the sector.
On metering, he said consumers must be adequately metered to reduce apathy.
He said: "Compelling cases for cost reflective tariff has been made by many and there is just no point debating this.
"The sector requires huge investment and without clear and unambiguous means of recovering the investment, appropriate investment would continue to suffer."
The Nigerian Electricity Regulatory Commission recently said 58 per cent registered electricity consumers in the country paid tariff via the estimated billing methodology.
NERC made the disclosure in a 2018 first quarter report published on its website.
According to NERC, out of the 8,135,730 registered electricity customers in the Discos' network, 3,434,003 representing 42 per cent have been metered.
It also said with the percentage of registered customers metered by each Discos as at March, only Benin and Port-Harcourt Discos had metered up to 50 per cent of their registered customers.
It listed the percentage level of  metered  electricity customers by the Discos to include Port-Harcourt  78 per  cent, Benin 64 per  cent, Enugu 46 per cent,  Eko 46  per cent,  Ibadan 41 per cent, Abuja 38 per cent,  Jos 35 per cent.
Others are: Ikeja 34 per cent, Kaduna 28 per cent, Kano 25 per cent and Yola 21 per cent respectively.
Also, the Association of Nigeria Electricity Distributors called on NERC to address the widening tariff gap hindering effective performance of Discos in the power sector.
ANED Chief Executive Officer, Azu Obiaya, said the widening tariff gap was due to the freezing of Residential tariff in 2015 for 18 months by NERC.
Obiaya said the removal of electricity collection losses in 2015 and non-implementation of five tariff reviews by NERC caused the wide tariff gap in the sector.
He also said N435.7 billion of under-recovered revenue in the sector among others were the regulatory responsibilities NERC should focus on.
According to him, ANED is fully interested in the urgent reset of the sector with the implementation of the Power Sector Reform Programme.
This, he said, would stop the sector from bleeding and promote investment drive, critical for injecting efficiency and provide electricity to relief customers from the current difficulties affecting electricity supply.