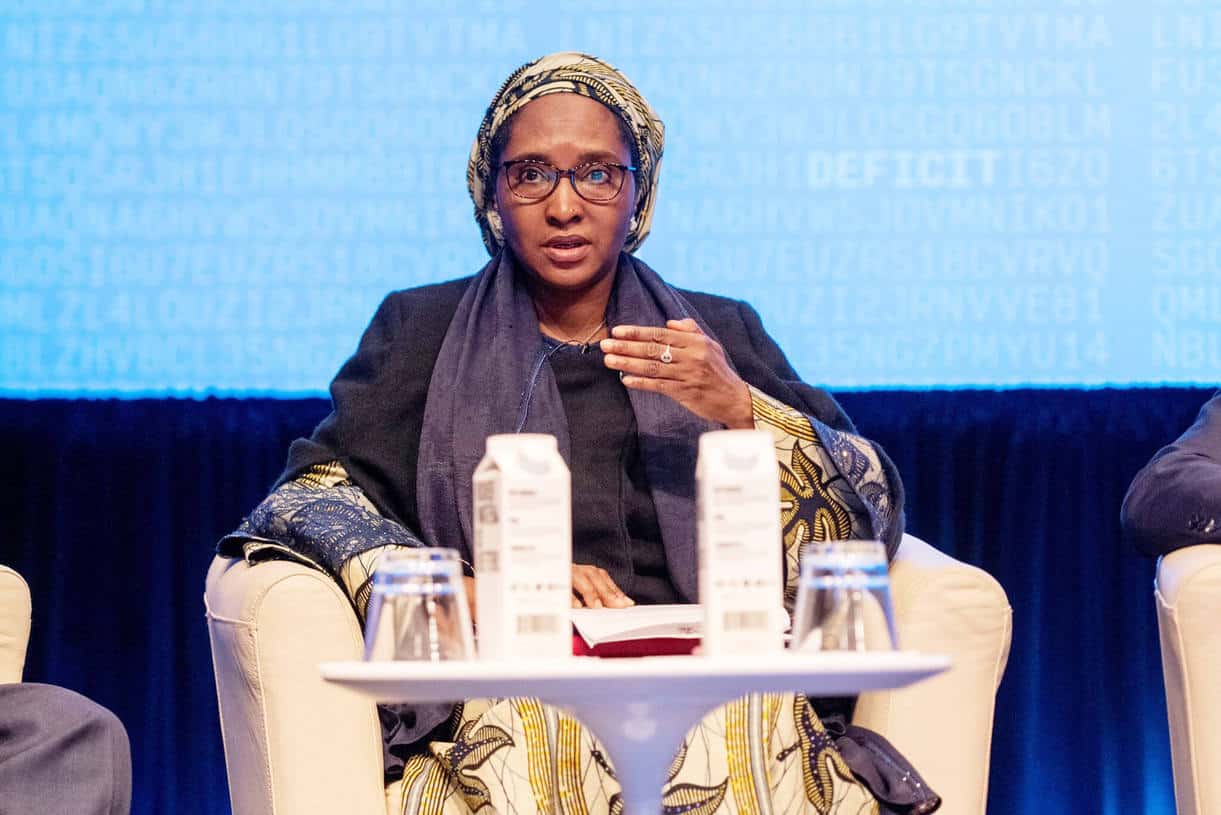 A beginning marked by the 'crude awakening' of an economic downturn
• Shortly after the Buhari-led administration took over office in 2015, the Nigerian economy plunged into recession in 2016 that was largely based on the crash in oil prices as well as falling oil production levels. Just like other commodity-based economies, the recession was a 'crude awakening' as it revealed how vulnerable Nigeria is to oil.
• Nigeria's economy is highly dependent on the oil and gas sector. Although the sector accounts for just about 10 per cent of GDP, it represented 94 per cent of export earnings and 62 per cent of Government revenues (Federal and State) in 2011-2015. More critically, the foreign exchange remittances from crude oil sales provided the liquidity for the importation of goods and services. Foreign exchange reserves declined from USD32 billion in January 2015 to USD25 billion in November 2016 (from a high of USD53 billion in 2008).
• As a result, the naira depreciated sharply, losing almost half of its value against the dollar. Similarly, foreign direct investment (FDI) declined sharply from a peak of USD8.9 billion in 2011 to USD3.1 billion in 2015 and did not recover in 2016.
• The Nigerian economy is characterized by structural challenges that limit its ability to sustain growth, create jobs and achieve real poverty reduction. In addition to the high dependence on oil for economic activities, fiscal revenues and foreign exchange, we import raw materials and intermediate goods to sustain the manufacturing sector. Our economy was also skewed towards consumption rather than investment, with gross domestic investment (GDI) to GDP ratio hovering at 13-14 per cent in 2016.
The path to economic recovery and sustainable socio-economic development: ERGP
• To rapidly and sustainably recover from the economic downturn, Nigeria was in dire need for a plan – and not just a development plan but a plan that corrects the lapses that should have been the foundation of a buoyant and sustainable fiscal system for the country.
• The system should have been built on domestic revenues that stems proportionately from a well-diversified economy that is driven by a thriving, formalized private sector. The foundation should have been resilient with enough fiscal buffers for rainy days. Unfortunately, the recession took its toll as these were lacking. For example, Nigeria had to borrow during the recession for fiscal stimulus, which succeeded in bringing our economy out of recession but on the flip side have left us with a much higher debt service to revenue ratio.
• To rebuild the right foundation, the ERGP that was a 4-year plan was launched in 2017 to diversify the economy and create an enabling business environment. Through the creation of an enabling policy and business environment, there was a plan to attract private sector finance for infrastructure development and industrialization. Furthermore, the plan included clear and well targeted goals to stabilize the macroeconomy and invest in human capital, among others.
• But most importantly and of most relevance to our discussions here, the ERGP included a plan to address the fiscal challenges affecting public finances at the Federal, State and Local Government levels with a recognition of the need to develop a coherent, clear approach to increase revenues, optimize public expenditure and manage public debt.
• We knew that an effective turnaround of the fiscal situation requires collective action by various stakeholders in a tough, well-coordinated and multi-faceted reforms. Therefore, other tiers of government had to be included.
• Being in the third year of implementing ERGP, it is worthy to evaluate the plan's performance, especially with regards to fiscal policy.
ERGP Performance: Economic Successes amidst resource constraints
• Amidst the highly constrained fiscal space we faced, I am pleased to inform you that the Nigerian economy thus far has recorded nine consecutive quarters of GDP growth. Annual growth increased from 0.82 percent in 2017 to 1.93 percent in 2018, and 2.02 percent in the first half of 2019. The continuous recovery reflects our economy's resilience and gives credence to the effectiveness of our economic policies thus far.
• We also succeeded in significantly reducing inflation from a peak of 18.72 percent in January 2017, to 11.24 percent by September 2019. This was achieved through effective fiscal and monetary policy coordination, exchange rate stability and sensible management of our foreign exchange.
• We have sustained accretion to our external reserves, which have risen from US$23 billion in October 2016 to about US$42.5 billion by August 2019. The increase is largely due to favourable prices of crude oil in the international market, minimal disruption of crude oil production given the stable security situation in the Niger Delta region and our import substitution drive, especially in key commodities.
• Furthermore, as a sign of increased investor confidence in our economy, there were remarkable inflows of foreign capital in the second quarter of 2019. The total value of capital imported into Nigeria increased from US$12 billion in the first half year of 2018 to US$14 billion for the same period in 2019.
• On revenue performance, we have recorded year on year improvement on both revenue outturns and revenue to GDP ratio. Our revenue outturn as at December 2019 55% while it was 58% as at June 2019. Our revenue to GDP ratio on the other hand is 8% as at end of June 2019 while it was 5% as at December 2017.
A future with significant financing needs
• Nigeria needs a lot of resources to actualize the ERGP and other development plans, which are at risk of being underfunded. Regarding the 2019 Budget, as at 30th June, the actual aggregate revenue as per our Fiscal Accounts was N2.04 trillion, indicating a revenue shortfall of 42 percent, to underperformance of both oil and non-oil revenue targets. Similar revenue shortfalls have been experienced since 2017, when the Economic Recovery and Growth Plan was launched, resulting in serious deviations from our targeted revenue and expenditure projections. Infrastructure master plan requires about $3 trillion over 30 years over the next 30 years to sufficiently address our infrastructure deficit.
• To achieve all these, we need fiscal sufficiency and buoyancy, which must come through domestic revenues for it to be sustainable.
The Status Quo on Domestic Revenue Mobilisation
• We currently have a pervasive revenue generation problem that must change to successfully finance our development plans. Speaking to the facts, our current revenue to GDP of 8% is sub-optimal and a comparison of oil revenue to oil GDP and non-oil revenue to non-oil GDP performance reveals the significant area that requires immediate and dire intervention as the non-oil sector. This performance attests to the realities of our inability to efficiently and to a reasonable degree, completely collect taxes from our non-oil economic activities.
• Nigeria when compared with peers shows that we are lagging on most revenue streams including VAT and excise revenues as we not only by far have, one of the lowest VAT rates in the world but weak collection efficiencies. So also, do we have a lot of incentives and deductions that further constrain the fiscal space that are given in hope of stimulating growth of our industries and to reduce hardship for the poor and vulnerable.
• The key question is why do we keep performing poorly? And what can we do differently this time to effectively turnaround without any relapse even in successive governments? Simply put, we have very low effective tax rates, archaic tax laws that are not evolving at commensurate pace with businesses, leakages in our revenue collection systems, low tax compliance rates and poor tax morale to mention a few. With numerous complex issues at hand, Nigeria must do things differently which requires robust, tough, well-coordinated and multi-faceted reforms.
Nigeria's bold and audacious revenue reform programs
• Last year, we launched the Strategic Revenue Growth Initiatives (SRGI) which provides a turnaround blueprint and mechanism that brings together revenue generating entities to review implementation progress. SRGI is built on three thematic areas including: (1) to achieve sustainability in revenue generation (2) identify new and enforce existing revenue streams and (3) achieve cohesion through people and tools. The initiative includes some cross-cutting enablers including data and technology, performance management and enabling laws and legislations.
• Although, the SRGI contained a robust set of initiatives that was cascaded down as program portfolios to revenue generating entities, it lacked the opportunity sizing of the incremental revenues to be achieved practically and realistically, given the current and projected structure of the Nigerian economy. This also made it difficult to in turn cascade down the revenue to GDP target of 15% by 2023 that was given by the presidency.
• This time around, there are performance targets with consequences for non-performance including the members of the cabinet. For example, I have signed to deliver the 15% revenue to GDP in a performance contract and this will be cascaded down to Heads of revenue generating entities to have them aligned to our mission of turning around revenues.
• We are in the process of developing a second version of SRGI (SRGI 2.0) with a change in lenses. SRGI 2.0 will be informed by data so we are able to better allocate resources and focus on the high impact initiatives as revealed by analysis.
• In tune with the fourth industrial revolution, we want a technological led reform. For example, in a bid to leverage available big data in our public sector domain, Project Light House was launched last year and driven centrally at the Ministry of Finance to provide intelligence to the FIRS, state tax authorities and other revenue collecting agencies. On the Customs front, we are in the process of developing our national single window.
• On tax laws, we just submitted a finance bill alongside our 2020 budget proposal to the National Assembly for consideration and passage into law. This Finance Bill has five strategic objectives, in terms of achieving incremental, but necessary, changes to our fiscal laws. These objectives are:
• Promoting fiscal equity by mitigating instances of regressive taxation;
• Reforming domestic tax laws to align with global best practices;
• Introducing tax incentives for investments in infrastructure and capital markets;
• Supporting Micro, Small and Medium-sized businesses in line with our Ease of Doing Business Reforms; and
• Raising Revenues for Government.
• The draft Finance Bill proposes an increase of the VAT rate from 5% to 7.5%. As such, the 2020 Appropriation Bill is based on this new VAT rate. The additional revenues will be used to fund health, education and infrastructure programmes. As the States and Local Governments are allocated 85% of all VAT revenues, we expect to see greater quality and efficiency in their spending in these areas as well.
• Additionally, our proposals also raise the threshold for VAT registration to N25 million in turnover per annum, such that the revenue authorities can focus their compliance efforts on larger businesses thereby bringing relief for our Micro, Small and Medium-sized businesses.
• The VAT reform is meant to improve Nigeria's VAT as a share of GDP in Nigeria which has declined from 1 percent in 2010-2013 to 0.8 percent in the last four years (2015 – 2018). This is significantly below the median of 5 percent of GDP in other comparable African countries. Nigeria's low VAT-to-GDP is attributable to the low nominal VAT rate, which at 5 percent is the lowest in the African region (which averages at about 16 percent). Furthermore, the efficiency of VAT collection, at 0.2, is well below the African regional average of 0.33.
• The inefficiency in VAT collection is partly due to challenges in our tax administration system, but also reflects the high level of items currently exempt from VAT, including the consumption of basic food, pharmaceuticals and educational items. As such, the proposed VAT increase is likely to impact more on consumption by the urban communities and the wealthier sections of the population, than on the poor.
• The Ministry of Finance, Budget and National Planning will also closely coordinate its fiscal policies with the Central Bank's current tight monetary policy stance, to ensure that the appropriate outturns are achieved in terms of growth, consumption and inflation. Any residual impact on inflation, which is anticipated to be insignificant, is projected to rapidly attenuate given the downward trajectory of inflation, which has declined from 17.6% in June 2017 to 11.3% in August 2019. Furthermore, the increased funds available from the VAT rate increase will facilitate an expansion of social assistance programs, funded by additional VAT revenues.
Conclusion
• The SRGI will allow us achieve sustainability in our revenue generation and set attainable and realistic performance targets that will enable us continue to foster economic growth. It will also enable us attain our ERGP targets by 2021. With additional resources Nigeria will focus more on investments in critical infrastructure, inflow of foreign capital is expected to rise far above $14 billion. This can easily be achieved with the ongoing fiscal policy reform programmes.
. Being the opening remarks of the Minister of Finance, Budget and National Planning of the Federal Republic of Nigeria, Zainab Ahmed, at the World Bank/IMF Meetings in Washington DC, United States of America on October 17, 2019.