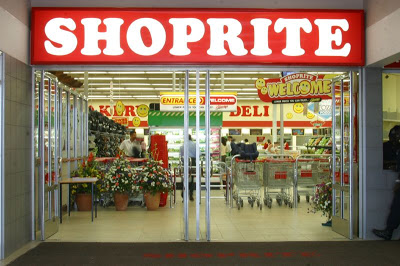 Stealing Shoprite blind on Black Friday + Video
Fajimi Aderinto, a shopper at the scene, described it as shameful
Black Friday is the day after Thanksgiving Day in the United States (the fourth Thursday of November) and has been since 1952. It has been regarded as the beginning of the Christmas shopping season in the US and most major retailers open very early and even more recently overnight as they offer promotional sales.
Black Friday is not an official holiday, but California and some other states observe "The Day After Thanksgiving" as a holiday for state government employees, sometimes in lieu of another federal holiday such as Columbus. Many non-retail employees and schools have both Thanksgiving and the following Friday off, which, along with the following regular weekend, makes it a four-day weekend, thereby increasing the number of potential shoppers.
It has routinely been the busiest shopping day of the year since 2005, although not proven. Things are gotten far bellow price expectation and a lot is saved.
Black Friday over the last four years has been introduced into the Nigerian shoppers lifestyle and has without a doubt has been welcomed, at least to some major Nigerian cities and malls.
Shoprite without a doubt is a leading shopping arcade in Nigeria with over 100,000 shoppers per week. It has also been in the Black Friday practice. For Shoprite, it has been a success since its introduction and success has also been the case during this year's Black Friday. Except for one of Shoprite's branches: One of those in Ibadan, Oyo State!
It experienced a total turn around in its plan for this year's Black Friday as a very large percentage of shoppers came in with a totally different intention: Shop lifting.
According to popular radio presenter in Ibadan, MC Qualms, some people ate a lot of items on sale ranging from cake to corn flakes, drinks and even fruits while walking around the mall and putting the wastes or pack into the rack.
A lot of things were taken away from the mall without payment. Some people took perfumes and left the carton on the rack, empty can of drinks and half eaten cooked food from the food section were seen lying around wrong sections of the mall.
People around complained about the incident. They are of the opinion that it is one way of destroying businesses.
Fajimi Aderinto, a shopper at the scene, described it as shameful. Aderinto said he hoped someone will be caught and made to face the full weight of the law.
Some people also described the development as a big failure on the part of the management of the shopping centre. They are of the opinion that adequate security should have been put in place to curtail such. Their thinking is that this would be an eye opener for the management in preparing for future Black Friday.