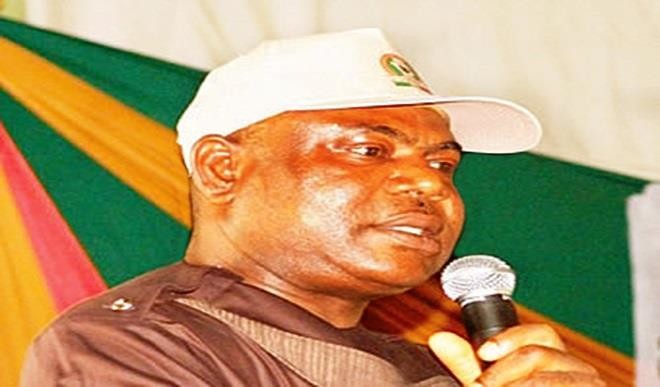 SSANU protests FG's directive on staff school
The protest, which started at 7.30am, disrupted free flow of human and vehicular traffic on the campus for more than two hours.
The protesters, chanting abusive songs, later moved to FUTA Staff Primary School, which had been closed
The Senior Staff Association of Nigerian Universities of the Federal University of Technology, Akure has protested against the implementation of Federal Government's directive removing university staff primary school workers from national treasury.
The protesters, who carried placards with inscriptions such as: Reinstate our sacked members; don't make happy homes sad etc, addressed journalists at the school's gate in Akure on Friday.
The protest, which started at 7.30am, disrupted free flow of human and vehicular traffic on the campus for more than two hours.
The protesters, chanting abusive songs, later moved to FUTA Staff Primary School, which had been closed.
Samson Ugwoke, the National President of SSANU, who led the protest, said: "It is to express the union's disgust with the attitude of Prof. Biyi Daramola, FUTA Vice
Chancellor, in respect of implementation of the directive."
According to Ugwoke, series of negotiations are still ongoing with various top government officials to reverse what he described as inhumane and anti-labour directive.
He said: "In our last meeting with Malam Adamu Adamu, the Minister of Education, he promised to make contacts with relevant stakeholders, therefore requesting the union to call off the strike temporarily.
"In spite of the minister's sincerity, Prof. Daramola had gone ahead to issue letters terminating the appointments of our members and advertised vacancies to replace the sacked workers.
"Daramola has taken the lead in this act of ignominy, wickedness and heartlessness to humanity.
"SSANU totally rejects this action of the VC and his management and we are in full support of our members at FUTA, standing by them in totality as far as the issue of university staff is concerned."
Ugokwe alleged that the sacked members were beaten up by the university's security personnel on the orders of Daramola.
He added that two of them were still receiving treatment following the assault and trauma meted out on them by the security agents.
However, Adegbenro Adebanjo, the university's spokesman, said: "It is a national matter, which is not peculiar to FUTA.
"The management of FUTA has followed due process in the implementation of Federal Government's directive relating to the discontinuance of funding of primary schools being run by Federal Universities and allied Institutions."
He said the action of FUTA management was guided by the need to ensure that pupils and staff of the primary school were not stranded following the decision of the Federal Government.
NAN.