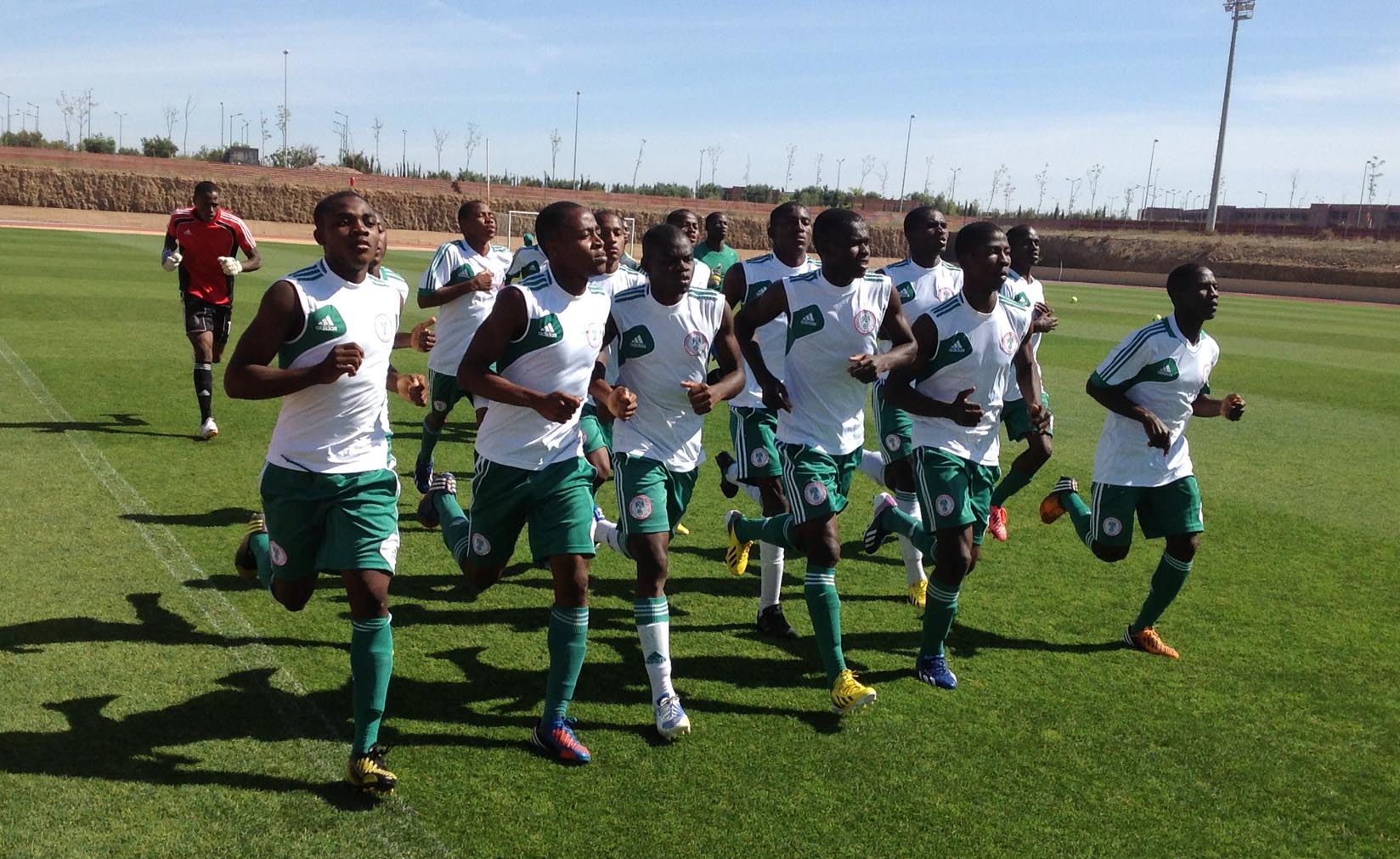 The Senate on Tuesday passed a resolution to host the victorious players of the Golden Eaglets and their technical crew for winning the 2013 FIFA Under-17 World Cup.
The Senate passed the resolution following a motion congratulating Nigeria on the success of the Golden Eaglets at the tournament, hosted by United Arab Emirates.
The motion, which was moved by the Chairman, Senate Committee on Sports, Senator Adams Gumba (PDP-Bauchi), was supported by all the senators.
The upper chamber congratulated the team, the technical crew and Nigerians for the patriotic and united prayers for the victory.
It also congratulated President Goodluck Jonathan and Senate President, David Mark, for the unflinching support to the team.
Earlier, Mark had urged political leaders to emulate the patriotic zeal and dedication displayed by the Golden Eaglets.
He said the players and their technical crew displayed high level of patriotism and dedication.
He expressed satisfaction that the team focused on its mission of winning the trophy with a unity of purpose and shunned all divisive tendencies.
He said: "The team didn't care about federal character in the selection, in who got the ball and in who passed the ball to whom.
"I think there is a very big lesson for all of us to learn from these boys.
"The major lesson there is that we have all the talents in this country.
"All we need to do is to harness the talents based on merit.
"If we do that, we would be on top of the world and we would rule the world.
"These are young Nigerians who believe in Nigeria.
"So, the problem is with us the elders in this country not with the youths.
"We pray that they do not copy from what the elders are doing."
The Senate president also commended the technical crew for inculcating in the boys the tactical discipline and hard work, which gave them an edge over their opponents.
He added: "They (crew) maintained the same tempo from the beginning of the game to the end.
"We must thank the handlers because the training they gave to the boys showed clearly on the field."
Mark urged football authourities to do everything possible to keep the team together and encourage them to continue with their education.
He canvassed for proper funding and management of sport talents to discourage the talented sports men and women from competing for other countries.
"Nigeria is blessed with abundant talents to do the nation proud in all international sport competitions," he stressed.