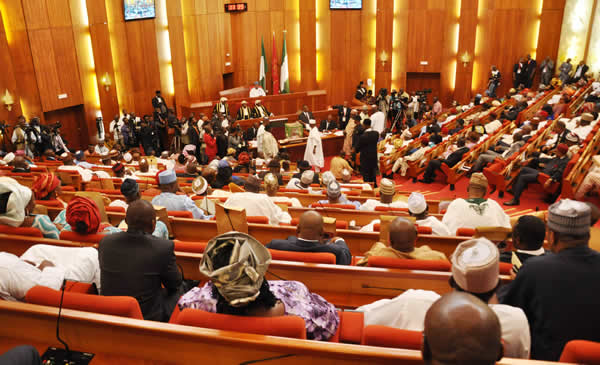 Senate passes second reading of bill to curb illegal recruitment
This follows the Senate Youth Roundtable, which held on Monday at the National Assembly, wherein Dr. Abubakar Bukola Saraki, the Senate President, promised the civil society groups, government officials and international organizations present that the Senate would work to fast-track the passage of the Bill
The Senate has passed the Second Reading of A Bill for an Act to make it an offence for vacant positions in the Federal Civil Service to be filled without their being advertised, 2017 (SB. 52).
This follows the Senate Youth Roundtable, which held on Monday at the National Assembly, wherein Dr. Abubakar Bukola Saraki, the Senate President, promised the civil society groups, government officials and international organizations present that the Senate would work to fast-track the passage of the Bill.
The Bill has been drafted to curb the increasing rates of illegal recruitment into Federal Government agencies and parastatals and to give all qualified applicants an equal opportunity to secure federal government employment.
Speaking on the development, Saraki stated that this Bill will give millions of Nigerians a sense of belonging in matters of state.
The Senate President referred the Bill to the Committee on Establishment and Public Services and asked the Committee to report back to the Senate plenary in four weeks.