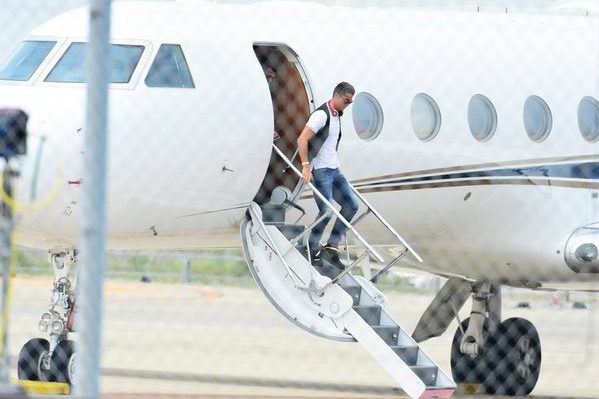 Cristiano Ronaldo has failed in an appeal to overturn his five-game suspension after pushing the referee in Real Madrid's 3-1 win over Barcelona.
The Portuguese reacted angrily after being given a harsh second yellow for diving as a substitute in the Super Copa.
The Spanish authorities quickly slapped the reigning Ballon d'Or winner with an additional four-game ban for the physical altercation and a €3005 (£2727) fine.
Ronaldo will return for Real Madrid on September 19 against Real Betis.
Referee Ricardo de Burgos Bengoetxea did not seem fazed by the incident but he did mention it in his report.
"Once the red card was shown, the player pushed me slightly in a sign of disagreement," Bengoetxea wrote in his report.