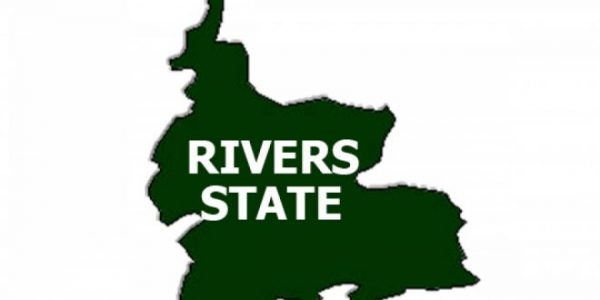 The Obio Akpor Local Government Area council in Rivers has expressed its determination to sustain ongoing staff audit and verification exercise to expose suspected payroll fraud in the council.
The Chairman of Council, Prince Solomon Eke, gave the assurance at Rumuodomaya, the LGA headquarters, when he addressed the media on Tuesday to mark his first one year in office.
He said that the audit became necessary because his administration could not practically "take up any serious activities'' because of the "huge wage bill".
According to Eke, his administration met a monthly allocation revolving between N180 million and N193 million with a monthly salary within the same range when it came on board in June 2018.
Eke, who said that when he was the Vice-Chairman of that council the salary wage bill was less than N100 million, expressed shock as to what could have gone wrong.
The council chairman said that he had tasked the Special Verification Committee he set up to unravel the puzzle.
He said: "We are already having some mind-boggling revelations as to the payroll fraud being perpetrated by some persons.
"You can't imagine that we have a lot of ghost workers on the payroll and this exercise will clean up that mess.
"People who are not in our employment are drawing monthly salaries; some dead workers are still receiving salaries.
"Some persons are taking double salaries, and some persons, likely, are receiving salaries higher than their grade levels.''
He promised to implement the report of staff audit committee from June 2019 salaries payment.
Eke also said that in spite of the financial difficulties his administration in one year had also initiated a health insurance scheme.
According to him, the scheme allows anyone resident or doing business in the area to register with N4,000 and get free medical treatment on a wide range of ailments.
Other achievements he listed include school infrastructure development project, conflicts resolution, youth and women empowerment.
He said his administration also embarked on roads/streets decongestion, internal roads development projects.
He added that the council would ensure completion of the stalemated Elowhami Market intimated years back.
Eke said his partial ban of commercial tricycle (Keke) operations had yielded useful results with security operatives and residents attesting to gradual drop in crime rate in the locality.