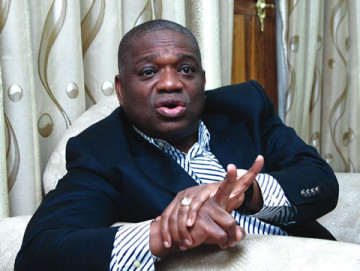 Eminent businessman and former Abia State Governor, Dr. Orji Kalu, has congratulated Muslim faithful all over the world on the commencement of the 2015 Ramadan fasting.
Kalu described the period as a special season of peaceful co-existence irrespective of religion, social and economic divides.
He noted that the blessed month of Ramadan calls for sober reflection and self appraisal as a people.
In a statement signed by his Special adviser, Kunle Oyewumi, Kalu said: "I wish to convey my goodwill message to our Muslim brothers and sisters on the commencement of 2015 Ramadan fast. It is a sacred month of spiritual cleansing and equality among all regardless of social and economic status. In the spirit of the holy month, we must tolerate one another and  live together in peace and harmony in the interest of national unity."
According to Kalu, the holy month of Ramadan calls for togetherness, forgiveness, brotherhood and alms giving.
He added: "This period should be committed to special prayers for the success of the Buhari led administration towards building a prosperous Nigeria."
While praying to God to grant the Muslim Ummah the attendant benefits of the holy month, Kalu admonished them to uphold and demonstrate the teachings and lessons of the holy Quran in their daily lives.
Kalu urged the Muslim community to pray for the newly elected leaders at the federal and state levels.