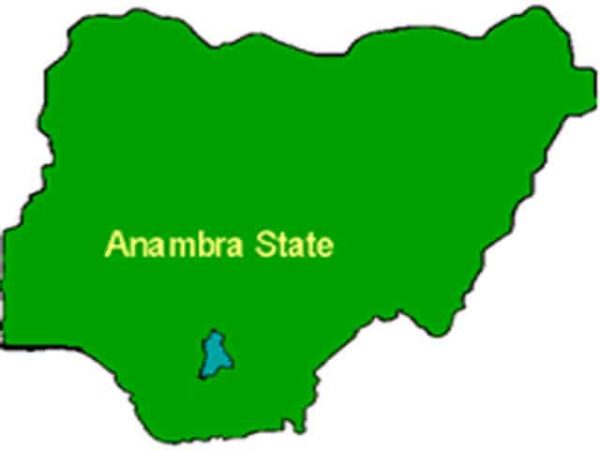 Protesting TRACAS drivers threaten to pull out 800 vehicles from fleet
Some aggrieved vehicle owners in the fleet of Transport Company of Anambra State have staged a peaceful protest over perceived unfair treatment meted to them by management of the company.
Some aggrieved vehicle owners in the fleet of Transport Company of Anambra State have staged a peaceful protest over perceived unfair treatment meted to them by management of the company.
The protesters numbering more than 100 marched from Nnamdi Azikiwe University, Awka, temporary site moved through major streets before terminating at Government House on Wednesday.
Some of the protesters carried placards with varying inscriptions including, "We have tired of poor management in TRACAS", "Governor Willie Obiano help before bad management will collapse TRACAS" and "TRACAS was formed to alleviate poverty and not to increase poverty" among others.
They said they could barely make two trips in one month because some top management of the company displaced them from loading with a fleet of vehicles they introduced.
Kingsley Uche, spokesman for the protesting group, demanded the sack of the company's General Manager, Dr Ifeoma Madukasi, whom, he said, was bent on supplanting their operations with vehicles she had vested interest in.
Uche also accused the management of compelling all the drivers to pay N29, 000 for installation of speed limiting devices which, according to him, was not installed in any vehicle since two years till date.
He said: "Recently, the managing director said she was bringing about 70 vehicles and we told her that already, we are finding it difficult to make two trips in a month and that adding more vehicles will put us out of job.
"Eventually, she brought some vehicles and gave them preference that they load every day and those of us who have been sustaining the company no longer have the chance to carry passengers.
"Somebody will load in Awka and go to Abuja or Lagos and stay two weeks there before coming back to stay another two to three weeks, we have over 800 Sienna Buses across the country.
"Because of this inhuman treatment, some of our members are having problems in their families because they can no longer provide for them, we cannot put food on our tables again, yet they expect us to meet the terms of our agreement with them."
Also, Felix Okwudili, Chairman, TRACAS Drivers Union, said members of his union might be forced to consider "plan B' if government fails to act fast on the matter.
Okwudili urged the Anambra Government to come to the aid of the operators and sack the inefficiency which wants to grind TRACAS, the foremost transport company in the state to a halt.
The Secretary to Anambra Government, Prof. Solo Chukwulobelu, who received the protest letter from the group, said the transport sector was critical to the state's economy and assured them that their grievances would be addressed.
Chukwulobelu said the status quo should remain until government had an interface with both the management and the operators, adding that they would not want a distortion of economic activities.
He lauded them for their peaceful conduct and charged them to collaborate with government on ensuring sanity in the transport and environment sectors of the state.
Reacting, the General Manager, Madukasi, confirmed that the previous management collected N29, 000 from drivers to install Speed limiter but that the company was making effort to retrieve the money from the man that collected it.
She said her predecessor, one Tony Onwuachi, now at large was responsible for the collection the money from drivers, adding that the matter was currently before the government and was receiving its attention.
On the supplanting of existing operators with new ones, Madukasi explained that the change was in line with the Public Private Partnership of the state government.