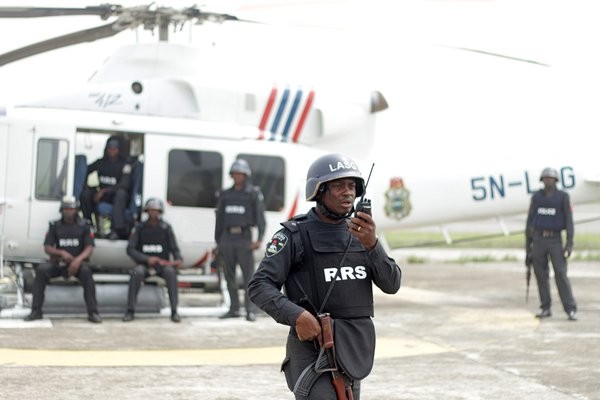 The operatives of the Rapid Response Squad on Tuesday evening prevented a mother of four from committing suicide by jumping into the lagoon with a 12-month-old baby.
The lady, Halimat Adegoke (not real name), 27, was restrained by two Response Riders from plunging into the Lagoon from the top of the Third Mainland Bridge.
A cab driver had drawn the attention of the RRS riders on routine patrol of the area to Adegoke, who was carrying a 12-month-old baby at about past 5pm when the incidence occurred.
On interrogation at the RRS Headquarters, Adegoke noted that she trekked from Medina Estate in Gbagada to the Third Mainland.
She noted that she heard a voice calling out to her to come to the Third Mainland Bridge.
She pointed out that she decided to harken to the call because it was repeated and a constant call out to her.
Adegoke, a drop out of the University of Lagos, told RRS interrogator that before the incidence, she had issues with her husband before relocating to her parent's house in Gbagada, Lagos.
The lady, along with her baby, has been released to her relatives.