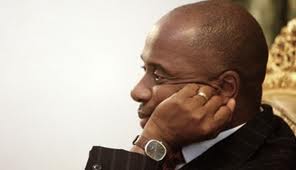 The Rivers State Police Command on Friday said that it had commenced investigation into the alleged killing of Sabinus Ordu, the Vice Principal of Government Secondary School, Aluu in the state.
Ahmad Muhammad, a DSP and spokesman of the command, told the News Agency of Nigeria in Port Harcourt that the Divisional Police Officer in charge of Elele in Ikwerre Local Government Area of the state reported the incident.
Muhammad said: "We have commenced investigation on the killing of Mr. Sabinus Ordu.
"No arrest has been made, but detectives from the state police headquarters have taken over the case."
The Rivers State Commissioner for Information and Communication, Ibim Semenitari, told newsmen in Port Harcourt that Ordu, an uncle of Governor Amaechi, was allegedly killed by unknown assailants.
He was allegedly killed on September 8 at Ubima, the governor's home town.
Semenitari said the late Ordu had gone to check his trap after closing from work on September 8.
She said: "Ordu's house help became restless after waiting for him till 8pm and he did not return.
"The house help raised alarm and a search party was sent to look for Ordu.
"On getting to the area, Ordu's motorcycle was seen, while his dead body was also seen in the bush."
Semenitari said that Ordu's body was seen with several machete cuts.
"The Rivers State Government is concerned about this incident.
"It is worrisome because Ordu was a peace loving man, a school principal and the entire Amaechi's family has been thrown into deep mourning."
The commissioner said government had reported the incident to the police to find the killers of the governor's uncle.