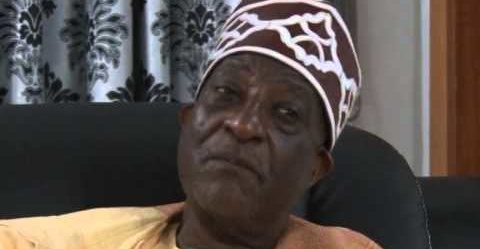 The Peoples Democratic Party Board of Trustees has advised its members not to not pitch tent with any aspirant to elective position in the 2019 elections.
The Chairman of the Board, Senator Walid Jibrin, gave the advice at the board meeting on Thursday in Abuja.
Jibrin said that as members of the BoT and conscience of the party, they should not move about with any aspirant.
He said: "If we are really conscience of the party, we should not move about with aspirants.
"That was what happened during the last national convention when we elected the National Chairman.
"Some of us went and pitched camp with aspirants, taking them all over the place.
"This time, we will not allow that to happen.
"Anyone of us who moves about with any aspirant should resign from the BoT.
"We are the ones that will settle complaints, but if we are involved, it will not be fair.
"So, we have told the members not to campaign with the aspirants.
"We are also part of delegates."
Top among those seeking the party's ticket are its presidential aspirants.
The include former Vice President Atiku Abubakar; President of the Senate, Dr. Abubakar Bukola Saraki; and former Minister of Special Duties and Inter-Governmental Affairs, Kabiru Taminu Turaki.
Jibrin also said that the board had also deliberated on reducing the number of presidential aspirants in the party from 13.
He said: "More consultations are going on among the elders.
"We are going to bring out a committee that will be best for Nigerians.
"We are forming a committee to meet with the aspirants.
"After that, we will decide on what to do.
"We have decided to form a special committee to advice the party's National Working Committee."
Meanwhile, a presidential aspirant, Alhaji Sule Lamido, told newsmen shortly after submitting his nomination form in Abuja on Thursday that picking PDP presidential candidate was beyond party.
According to Lamido, it is also a choice of Nigerians.
He said: "Nigerians in the last three years has realized what the All Progressives Congress is and what we have gone through."
Lamido, therefore, said that PDP needed a candidate, who could defeat the APC.
The Abia State Governor, Dr. Okezie Ikpeazu, who also submitted his governorship nomination forms, said made-in-Nigeria products, which his government was promoting, had gone beyond the shore of the state.
Ikpeazu said: "Our promotion of Made-in-Aba has gone beyond the shores of Nigeria and Africa.
"Indeed, I am happy and pleased to say that our innovations in agriculture have also seen new vistas.
"The massive infrastructural development has opened up our markets, opened up our major cities and ensured that trade and commerce begin to flourish once again.''
Ikpeazu said his administration had placed the state on a path of irreversible sustainable development, adding that the made-in-Aba initiative had gone beyond the shores of Nigeria.