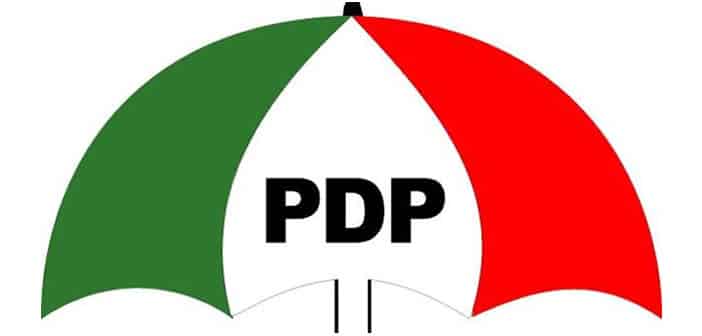 PDP in South Africa tasks members to elect vibrant, hardworking leaders
The Peoples Democratic Party, South Africa chapter has called on members to elect vibrant and hardworking leaders at its national elective convention in Abuja.
The party's National Executive Committee had approved December 9 for its national elective convention.
The PDP National Caretaker Committee Publicity Secretary, Dayo Adeyeye, disclosed this on Tuesday at the end of the party's 76th NEC meeting in Abuja.
Ekos Akpokabayen, the Chairman of the South Africa chapter of the party, told the News Agency of Nigeria on the telephone from Johannesburg, on Friday that the leaders should work hard to win the 2019 election.
He said that members were aware that the position of national chairman of the party had been zoned to the South West zone.
Akpokabayen said: "PDP South Africa wants somebody who is vibrant, who knows the system, at the same time, who is young to bring young Nigerians and young voters together.
"We want somebody who can unite the party and unite Nigerians around the party so that the party will be in a strong position to win the 2019 election."
Akpokabayen said that members in South Africa needed a leader with an open heart to listen to the voice of Diaspora members.
According to him, Diaspora members have so much to contribute to the party's success and the development of the country.
He said: "We will like an opportunity whereby the party can consider a delegates status to hold for Diaspora Nigerians who are contributing positively to the party's success."
The chairman said that they were relieved about the convention and peace in the party because of the leadership crisis that took some time to resolve.
Akpokabayen said: We are in the support of the current leadership and we are happy that the convention will hold to elect new leaders for our great party.
"We are happy with what is at play at the moment and we pray for a stable and peaceful democracy across the country."