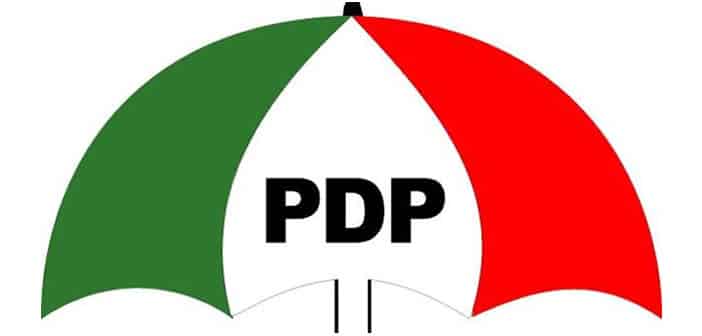 PDP: Adeyeye's silence over EFCC's arrest of Ekiti officials condemnable
The Peoples Democratic Party in Ekiti State has described as strange and embarrassing the silence of the party's National Publicity Secretary, Prince Dayo Adeyeye, over what it termed the unlawful arrest of officials of the State Government by the Economic and Financial Crimes Commission.
The party admonished Adeyeye to purge himself of anger over his failure to secure Governor Ayodele Fayose's support for his governorship ambition and do his job.
The Ekiti State Publicity Secretary of the PDP, Jackson Adebayo, said these in a statement issued in Ado Ekiti on Saturday.
Adebayo expressed the party's disappointment over Adeyeye's attitude towards the performance of his main duty of defending the PDP and its members.
He said he should resign and face his governorship ambition "because as it is, the ambition to be governor of Ekiti State is already affecting the performance of his duties to the PDP and its entire members".
The PDP in Ekiti State said: "If it were to be when PDP was in power, National Publicity of the All Progressives Congress (APC) won't waste one minute before condemning such disrespect for a subsisting order of the court by the EFCC.
"But here we are as the opposition party, the PDP spokesperson only deemed it necessary to react promptly to Governor Fayose's declaration for president, and not the unlawful arrest of officials of the government of his own State.
"If Adeyeye, whose duty is to defend our party and its members, cannot speak against the unlawful arrest of officials of the PDP government of his home state, just because the governor did not support his gubernatorial ambition, which PDP controlled state will he now defend?
"Should we then conclude that Adeyeye has constituted himself to an opposition against the PDP government of Ekiti State, even more than the APC, such that he lost his voice when members of his own party were unlawfully arrested by the EFCC and dumped in detention since Thursday?
"Is he happy that officials of Ekiti State government are being harassed by the EFCC? Will Adeyeye be silent as he is now if Governor Fayose had adopted him instead of his deputy, Prof Kolapo Olusola? Should a party spokesperson be so obsessed with his governorship ambition to such an extent that he will no longer be alive to his responsibilities?
"Adeyeye must have to choose between being the PDP National Publicity Secretary, whose duty is to defend the party and his members and being a governorship aspirant."