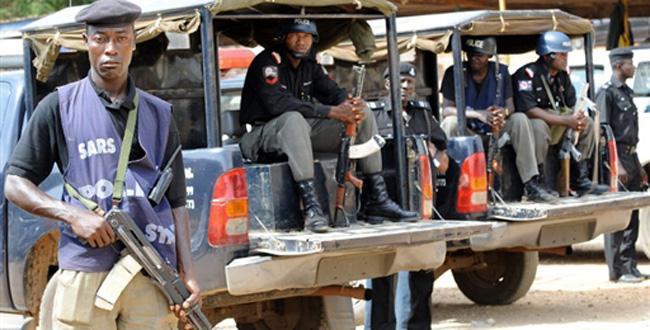 Pandemonium erupted at Omu-Aran in Kwara State on Thursday when a police patrol team and some naval personnel attached to a retired former chief of naval staff engaged in a brawl.
A correspondent of the News Agency of Nigeria in Omu-Aran reports that the fighting, which started before midday, made residents of the town to scamper for safety.
It took the extra effort of a military patrol team on a special assignment in the town to contain the fracas after more than 30 minutes of confusion.
NAN reports that canisters of tear gas were fired before the warring parties could be dispersed, a development that paralysed traffic in the town.
Vehicular movement on Aperan Way, the major road in the town, linking the state with the neighbouring Ekiti State, was blocked as a result of the fracas.
An eyewitness told NAN on condition of anonymity that the police patrol team from the Omu-Aran Police Command accosted a navy personnel, who had escorted the wife of his boss to the market.
The source said: "I was standing right here and the police patrol team accosted the navy personnel, who had come to the market with wife of retired Vice Admiral Samuel Afolayan.
"I think there was a kind of misunderstanding between them and within a few seconds the disagreement had turned into a physical combat before the intervention of the army."
Confirming the report, Adamu Zawah, the Divisional Police Officer in Omu-Aran, described the incident as unfortunate, saying that the situation had been put under control.
Zawah urged residents of the community to resume their normal business activities.
NAN reports that some military personnel were seen at strategic locations in the town, in a bid to maintain law and order.