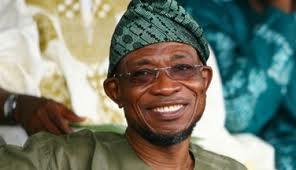 The 2013 edition of  the Osun-Osogbo festival is to hold on August 23, Alhaji AbduRasaq Adejare, the Aare Alasa of Osogboland, has said.
Adejare, who is the head of the 2013 Osun-Osogbo Implementation Committee, announced the date on Monday in an interview programme monitored on Osun State Broadcasting Corporation, Osogbo.
He said the traditional 'Iwopopo,' a public procession in which all Osun-Osogbo stakeholders would march through Osogbo, had been slated for August 12.
The Osun-Osogbo devotee explained that the day symbolised the cleansing of the streets as participants were expected to sweep the roads preparatory to the arrival of visitors.
He said Osogbo indigenes would from August 13  begin to welcome visitors from all over the world in readiness for the celebration.
The preliminary activities, according to him, include art exhibition on August 14 and a special drama feature on "Ina Olojumerindinlogun" on August 15.
Adejare also said there would be a mini-festival for the 'Arugba' (the calabash carrier) and a session in remembrance of  the late culture icon, Susan Wenger, on August 20 and 21.
He said a film on HIV/AIDS would be shown on August 22 in which Osun-Osogbo stakeholders, including women and  youths, were expected to be present.
The grand finale would hold on August 23 during which devotees would gather at the Osun-Osogbo groove to witness the annual ritual of supplication to the Osun goddess.