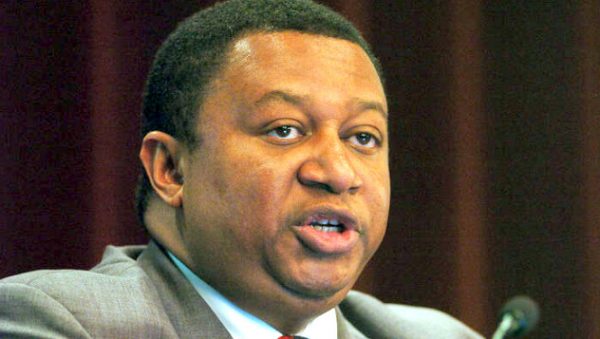 The Nigerian head of the Organisation of Petroleum Exporting Countries, Mohammad Barkindo, will make a rare address in the United Kingdom when he appears at a major conference to be hosted by one of the country's most prestigious universities.
Barkindo, Secretary General of the organisation that represents some of the world's largest oil producing nations, has been confirmed as a keynote speaker at this year's Dundee Energy Forum.
The event will focus on the future of international energy cooperation, and Barkindo has accepted the University of Dundee's invitation to open the two-day conference on June 10.
Prof. Peter Cameron, Director of the University's Centre for Energy, Petroleum and Mineral Law and Policy, which is organising the event, said it would be a huge honour to welcome one of the oil industry's pivotal figures.
"When the Secretary General of OPEC speaks, the world listens and stock markets react," Cameron said.
He added: "OPEC is probably the most important body in the global supply of oil, and in these unpredictable times the future of energy is an issue that we should all be interested in.
"This year's Dundee Energy Forum will focus on international energy cooperation, and Mr Barkindo's experience in representing OPEC will provide a fascinating insight as to how the world can react and adapt to ever-evolving energy demands.
"We look forward to welcoming him to the University of Dundee for what is certain to be a fascinating keynote speech."
Barkindo's address will launch two days of debate and discussion, featuring internationally-renowned experts from around the globe, as well as representatives of the International Energy Forum, the Energy Charter Secretariat, the European Commission, US Department of Energy and the UK energy regulator OFGEM.
The CEPMLP has been providing international leadership in energy research for more than 40 years, with graduates holding key positions in the public and private sector worldwide.
Hosted in conjunction with the International Energy Forum in Riyadh, the Dundee Energy Forum is the Centre's flagship event, analysing trajectories of global energy policy and the law and economics of the sector.
"The Dundee Energy Forum has quickly grown in reputation to become one of the UK's foremost energy summits," added Prof. Cameron.
"With so many key players in global energy policy gathering in Dundee for this event, we can expect some interesting insights as to how international cooperation can help shape and secure global energy supplies."
The Dundee Energy Forum takes place on June 10 and 11, 2019 at the West Park Centre, Dundee, from 9am to 5pm daily.
Delegates can reserve places online.