The Leader of INRI Evangelical Spiritual Church, Primate Elijah Ayodele, has presented a brand new SUV jeep to his media aide, Osho Oluwatosin.
The presentation of the brand new car was done during the celebration of Primate Ayodele's birthday on Tuesday.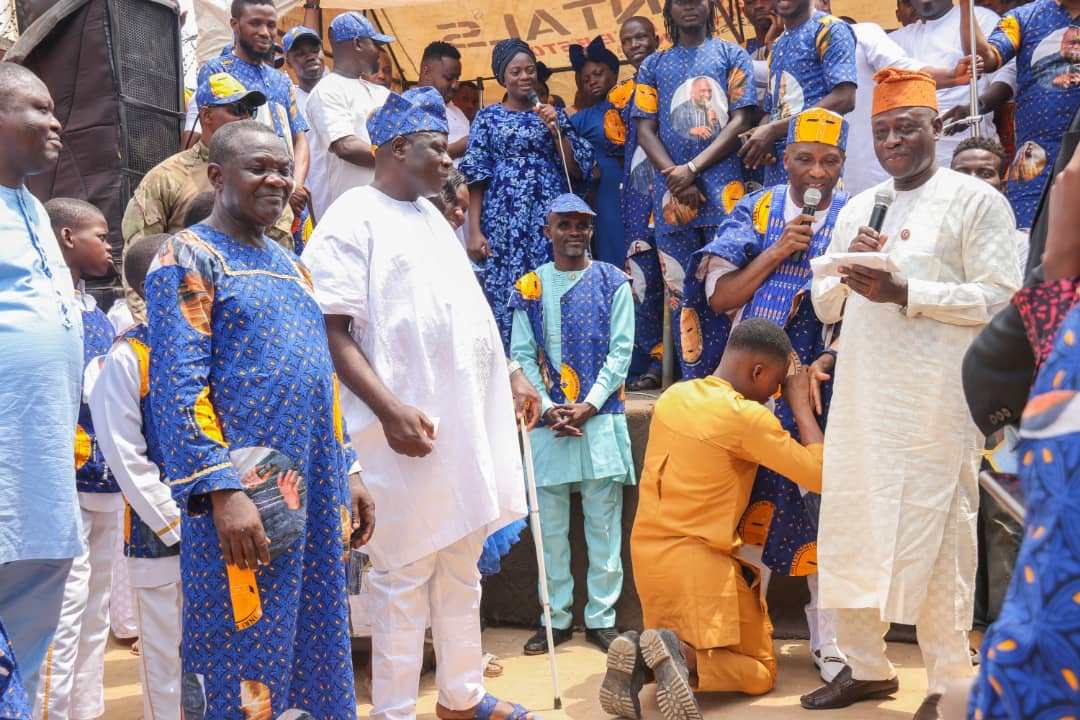 The prophet, who is known for his magnanimity, counted Oluwatosin worthy to be among the recipients of such a huge gift on his annual birthday celebration, which was tagged: "Mother of all empowerment day."
The recipient, when suddenly called out to receive his gift, couldn't hold back his joy.
He immediately knelt before the man of God for surprising him with such a huge gift.
When he was asked to speak, Oluwatosin, who was shaking following the surprise, described Primate Ayodele as a father who has done so much for his journalism career.
He went ahead to pray for the prophet, while the crowd present at the event cheered him on.
He said: "I don't know what to say.
"I am lost for words because Primate Ayodele has done more than what I imagined.
"He has been more than a father to me and I appreciate him for accommodating me despite the fact that I had no experience as at the time I came to him.
"He has strengthened my journalism career so much and added honour to my name."
Apart from the car gift to his media aide, Primate Ayodele gave about 15 vehicles to his church members, more than N25 million as empowerment to media and church members, and home appliances and food items to church members.