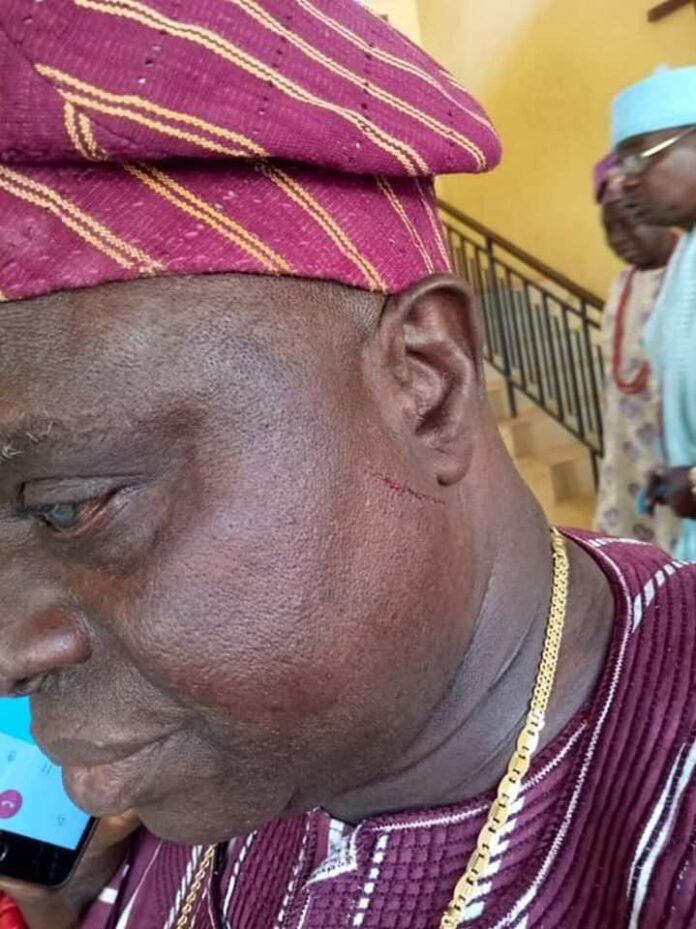 The Oluwo of Iwo, Oba AbdulRasheed Akanbi, has allegedly attacked and punched another monarch, Agbowu of Ogbaagba, Oba Dhikrulahi Akinropo, during a peace meeting.
The peace meeting was convened by the Assistant Inspector-General of Police in charge of Zone XI, Osogbo, comprising Ondo, Osun and Oyo States, Bashir D. Makama, in his office on Friday.
Source who witnessed the incident said the attack occurred before the AIG and other monarchs from Iwoland.
The monarchs were called to a peace meeting over land tussle in the area.
The source added that Oba Akanbi has been asking the monarchs to stop selling lands because those in Iwoland belong to him.
However, the other monarchs in Iwoland were said to have called his bluff, a situation that prompted Makama to summon the meeting to forestall breakdown of law and order.
One of the sources said: "It was in the course of the meeting that Oluwo gave the Agbowu a punch on his face and this brought an end to the peace meeting.
"Oluwo was the first to get out of the meeting in annoyance, creating a scene and shouting within the AIG's office that Agbowu called him a mad man at the meeting.
"What we heard Oluwo saying was: 'Me, Oluwo, Agbowu is calling me a mad man.
"'Ordinary Baales that I gave the privilege of becoming Obas want to be challenging me.
"'I will show you my worth and there will be war in the entire Iwoland.
"'I am the only Oba in Iwoland.
"'Others are Baales that I gave land and gave opportunity to become Obas.
"'They now want to be challenging me.
"'Can any Baale in Ifeland do that to Ooni?'"
Another monarch at the meeting, the source said, was heard commenting that Oluwo has gone beyond his bounds and would be dealt with.
Sources said Makama has asked Oba Akinropo to write a statement on the development.