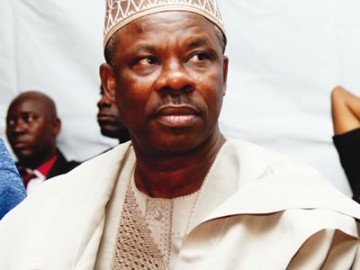 Falola Ahmed, the Chairman of the National Association of Nigeria Students, Ogun State Chapter, on Wednesday called on the management of all tertiary institutions in the state to reduce school fees by 50 per cent.
Ahmed stated this in Abeokuta during a protest by the students at the state secretariat.
He said qualitative education was getting restricted to children of the rich, noting that the increase in tuition fees had drastically raised the number of drop-outs in the state.
Ahmed appealed to the state government to further reduce the fees paid by students in all the state-owned tertiary institutions.
He informed the state government that the students had not been paid their bursary for the past two years.
"We want to appeal to Governor Ibikunle Amosun to do something about our school fees and the payment of our bursary because we have not been paid for the past two years," he said.
He advised the government to always implement policies that would favour students and the citizens.
Responding, the Secretary to the State Government, Taiwo Adeoluwa, assured the students that the government would continue to take steps to make education more affordable and also upgrade infrastructure in their institutions.
Adeoluwa noted that the government could not shoulder the responsibility of providing affordable and qualitative education alone.
He called on all stakeholders to work with the government to achieve an all-round quality education for the citizens.
Adeoluwa also urged parents and students to play their parts by paying their school fees promptly.
He said: "Tertiary education in Ogun, as you know, is not free but heavily subsidised.
"If there are issues like late payment, we can look into that."
On the alleged harassment of some students of Tai Solarin University of Education in Ijebu-Ode by security agents, he said the incident would be investigated immediately.