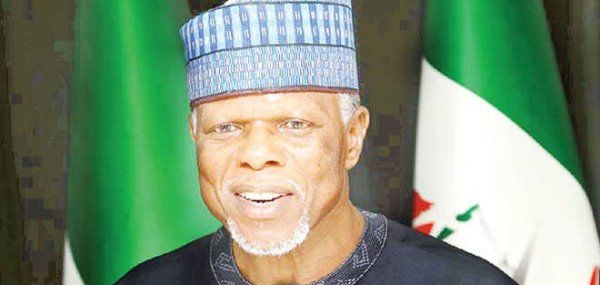 Ogun Assembly condemns extra judicial killing by suspected NCS officials
The members of the House, who spoke under matters of public national interest, submitted that it was necessary to summon the state Controller General of Customs, Hameed Ali, over the activities of NCS officials in the state
The Ogun State House of Assembly on Tuesday condemned reports of extra judicial killing allegedly carried out by some personnel of the Nigeria Customs Service.
The members of the House, who spoke under matters of public national interest, submitted that it was necessary to summon the state Controller General of Customs, Hameed Ali, over the activities of NCS officials in the state.
Adeyinka Mafe said the House condemned in totality the killing of innocent people by NCS officials.
Mafe said NCS officials were supposed to be at the borders, adding that it was wrong for them to move more than 100 kilometres inland.
He said: "Where the last incident happened was a road from Abeokuta to Sagamu where three lives were lost due to the activities of the NCS officials, claiming that they were pursuing smugglers.
"Two weeks ago, the same thing happened around Sango Ota in Ado-Odo Local Government Area, even though no life was lost."
Mafe, who is also the Majority Leader, suggested that the House should pass a strong resolution concerning the matter and summon the state comptroller.
Idowu Olowofuja said that the victim that was killed on the Abeokuta-Sagamu Road was not a smuggler, but a taxi driver and a member of the National Union of Road Transport Workers.
Olowofuja said that the NCS should be called to order, adding that it was important for the organisation to be professional in discharging its duties.
Biyi Adeleye also condemned the activities of the NCS, saying that there should be a law that would strictly restrict its personnel to the borders.
The Speaker, Suraj Adekunbi, condoled with the families of the deceased, noting that no amount of sanctions would bring back the dead.
Adekunbi however, said the NCS should be more proactive at the borders.
He said: "We will continue to engage them; even at the national level, they are having issues.
"We are not saying you should not carry out your responsibilities but you should be professional about it."
Some operatives of the NCS on Wednesday allegedly shot dead a commercial driver alleged to be a smuggler on the Abeokuta-Sagamu Road.